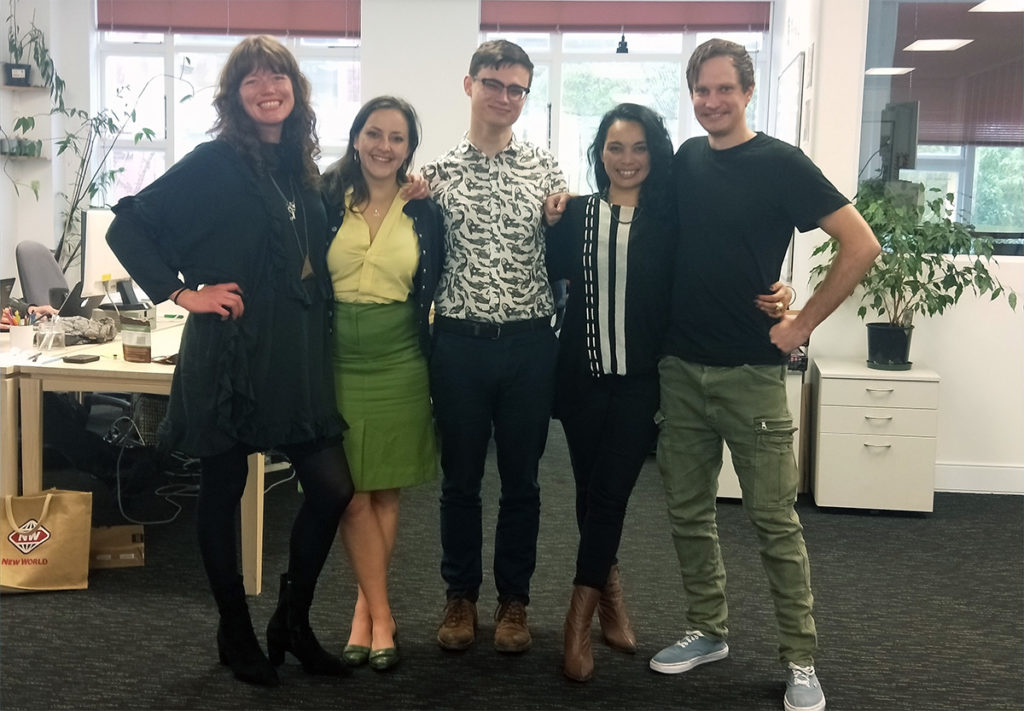 This year, we're doing something a bit different.
For this years event we've established a dedicated TEDxWellington Community Team whose purposes are to:
Invite and encourage diverse Wellington (and wider Aotearoa) communities to apply to speak/perform
Govern our strategy to being an inclusive event that is as accessible as possible
Write, implement, and oversee a Te Tiriti o Waitangi commitment strategy
Develop and maintain relationships with relevant communities that add to our event
Remove barriers where possible to people who want to attend but can't
Help people establish and run their own Livestreaming events on the day
While our event has always had equity and social responsibility at its heart, this year we are going bigger than ever, and have a team of 5 very dedicated volunteers (pictured above) to help oversee this ambitious workstream.
Over the next few weeks, while speaker applications are open, this hard-working team is going to be reaching out to hundreds, possibly thousands of Wellington communities – from high schools to businesses, cafes to science communities, ethnic associations to libraries, old aged care homes to religious communities, bars and restaurants to universities and NGOs. That's just to name a few.
Wellington, you're going to be hearing from us soon!
We want you to consider applying to speak or perform at TEDxWellington 2021 – our biggest and most ambitious event ever. Do you, or someone you know, have an idea worth spreading? Being a TEDx speaker/performer allows your ideas to go global, quickly. We are a stage and a forum for broadcasting Kiwi talent to the world.
If you are involved in a local community, why not consider how you can be involved? This could mean holding a livestream party, circulating our call for Speakers / Performers, or just being there on the day with your friends, family, and colleagues.
Here are some posters which can be printed out and stuck up throughout your schools, community noticeboards in work etc.

DOWNLOAD 4MB ZIP FILE OF 15 POSTERS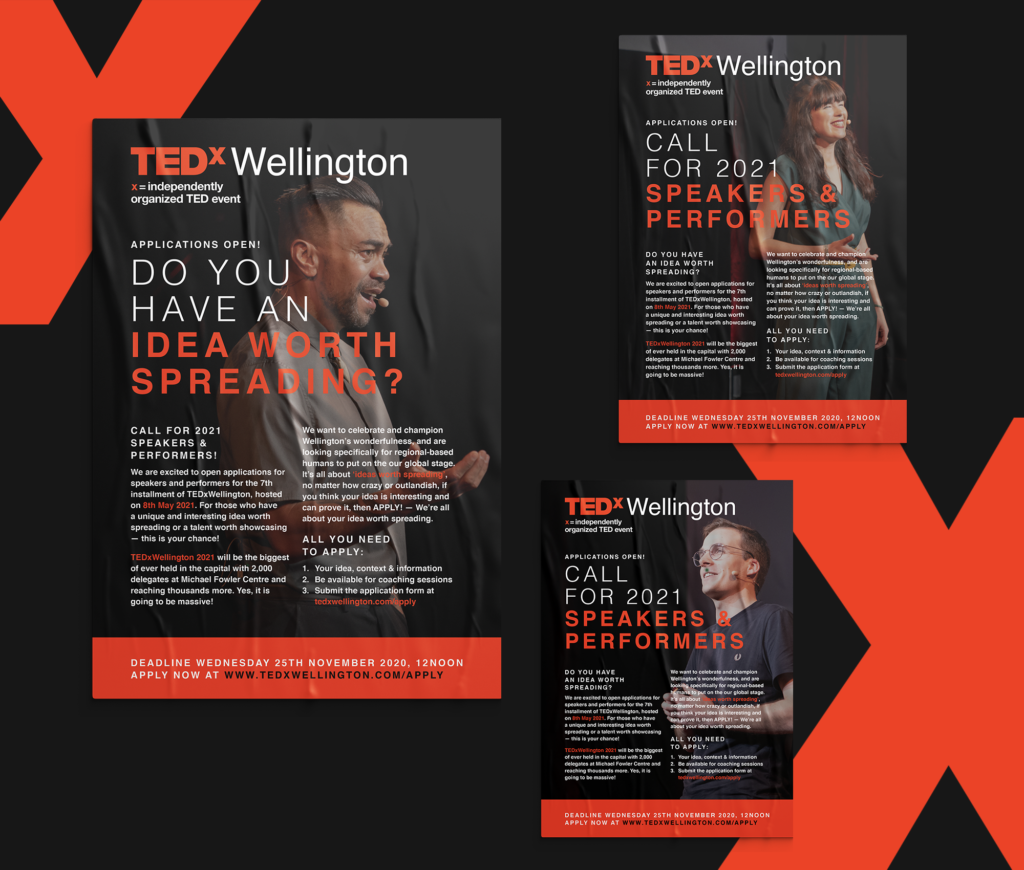 If you have any questions at all about the process of applying to speak, please don't hesitate to reach out to us!