SOLD OUT IN 24HRS!
Brought to you by TEDxWellington and Victoria University of Wellington's Antarctic Research Centre with support from the New Zealand Antarctic Society.
Join us and become part global broadcast of TEDxScottBase from the 7th Continent, Antarctica, featuring the following speakers / performers: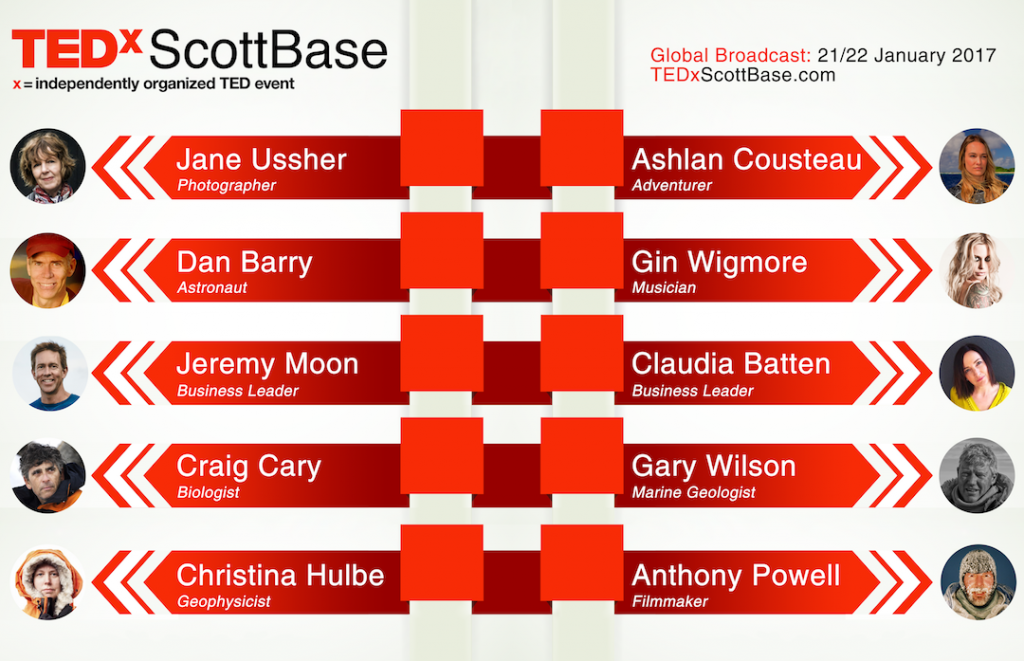 The TEDxScottBase livestream event marks the 60th anniversary of Scott Base and New Zealand's Antarctic programme. It celebrates, on a global scale, New Zealand's strong relationship with Antarctica and it aims to enhance a conversation about what the frozen continent is teaching us about climate change and life in extreme conditions.
The event is made up of three sessions, starting at 1pm, with 15-minute breaks at about 2pm and 3.15pm, and the third session ending at 5pm approx. During the breaks, several Antarcticans, some fresh from their field season on ice last month, will be available to answer questions or to chat about time on ice.
From 5:15 to 6pm Veronika Meduna, Victoria University science communicator and former radio journalist will host a discussion to reflect on the show and to introduce Wellington-based Antarctic activities. Antarctic scientists and artists will join her to answer questions and to explore Antarctica's importance as a natural laboratory and bellwether of change.
There will be a polar tent and Antarctic extreme-weather gear to try on. Light refreshments with hot and cold drinks will be available in the lecture room foyer, and food outlets are within a few minutes of the venue.
There are almost 50 locations around the world at this stage being brought together in celebration of science, research and ideas worth spreading. Each will be streaming the four hours of content recorded on the ice: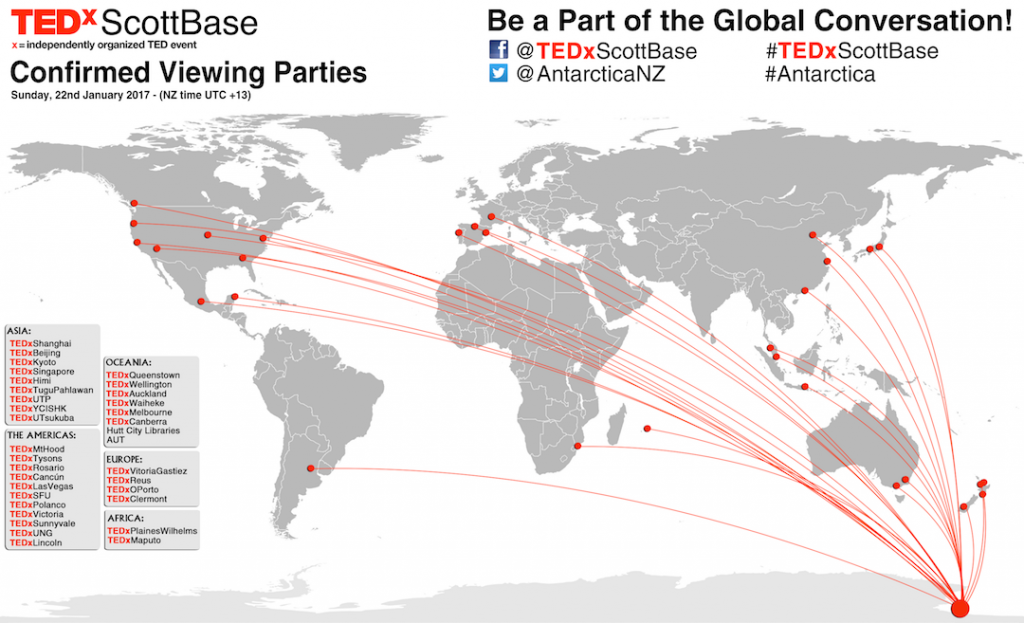 Map of venue and lecture room location on campus: