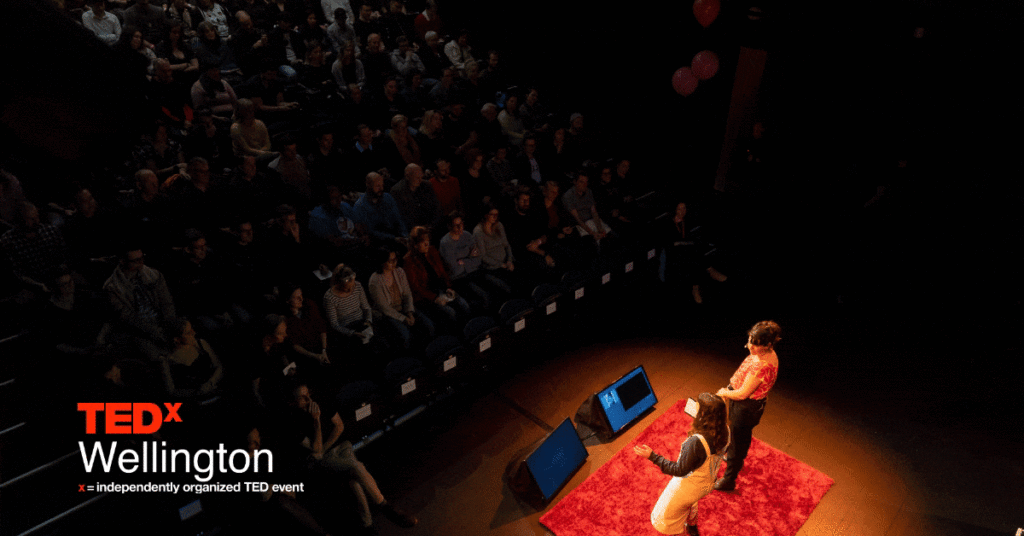 DEADLINE WEDNESDAY 25TH NOVEMBER 2020, 12NOON.
Announced last night at the 12th community Salon event, we are excited to open applications for speakers and performers for the 7th installment of TEDxWellington, hosted on 8th May 2021. For those who have a unique and interesting idea worth spreading or a talent worth showcasing – this is your chance:
How We Choose (on top of TED rules)
TEDxWellington 2021 will be the biggest of its kind with 2,000 delegates at Michael Fowler Centre and reaching thousands more. Yes, it is going to be massive!
Every time we put out this call we receive hundreds of applications in response – but not all applications are equal. As equality is something we really care about at TEDxWellington, we want to make sure each of you has the best chance possible of sharing our stage! We work hard to represent the diversity of our community, so here's some inside info to help you get ahead when it comes to applying:
1. Calling All Wellington Regional Talent!
We want to celebrate and champion Wellingtons wonderfulness, and are looking specifically for regional-based humans to put on the our global stage. It's all about 'ideas worth spreading', no matter how crazy or outlandish, if you think your idea is legit and can prove it is, APPLY! You don't need a degree, you don't need money, you don't need a posh job, you don't need tons of experience or a big social media following. We're all about the idea.
2. Take Your Time
Applications close Wednesday 12noon 25th November 2020. Don't rush. Spend time reflecting on who you are, what you want to say, and why the idea matters. Anything that benefits our wider community (regionally, nationally or globally) and gives us hope during these challenging times, is gratefully welcomed.
3. Leave That Ego At The Door
Some people apply and link to a website or their LinkedIn page with no other context. Don't be this person. Expand on your idea with details and evidence plus aim to stand out from the crowd. Be original. Provoke our curiosity and show us why you should be considered plus the impact the idea will have on others.
4. Make Sure You're Available
TEDxWellington is a commitment. All our speakers and performers need to go through a shared coaching experience at a central Wellington venue. Therefore will need to be available 4 out of the 6 following dates between 6-9pm (so if you're not please do not apply):
Wed March 31st 2021
Wed April 07th 2021
Wed April 14th 2021
Wed April 21th 2021
Wed April 28th 2021
Wed May 05th 2021
Then there's:
Full Dress Rehearsal – Fri May 07th 2021 – full day
TEDxWellington Event – Sat May 08th 2021 – full day
5. Make It Easy
Once you've hit the shortlist, we need to get in contact with you. Make sure your email and phone number are up to date, so we can book in a face-to-face interview.
---
Contact us with any questions about the application process. We wish you all the best with the application below:
[googleapps domain="docs" dir="forms/d/e/1FAIpQLSfdil3ihcYD1N8a2PV6d-FKn9C4Ir7ItwPUYbuVmNiT7CNENA/viewform" query="embedded=true" width="740″ height="545″ /]