We're excited to announce heaps of news!
Last nights Salon #11 at National Library was an opportunity to introduce everyone to our Sunday 11th August 2019 event and our plans for the big day!
TEDxWellington has always been an opportunity to experience something different, share ideas and enjoy all the creativity the capital has to offer. 2019 is no different, but, there are a couple of details that will make it even more special:
Theme
As you probably saw in the video above, our theme this year is chance. And this is echoed in our ticketing approach, as Te Auaha, our venue this year, only has 200 seating capacity (down from 1,000 from the St James Theatre which is closed for earthquake restrengthening).
This also means there will be a big chance to meet new and like-minded souls as we build out some interactions to get you connected. It's going to be an experience you won't want to miss!
Ticket Registrations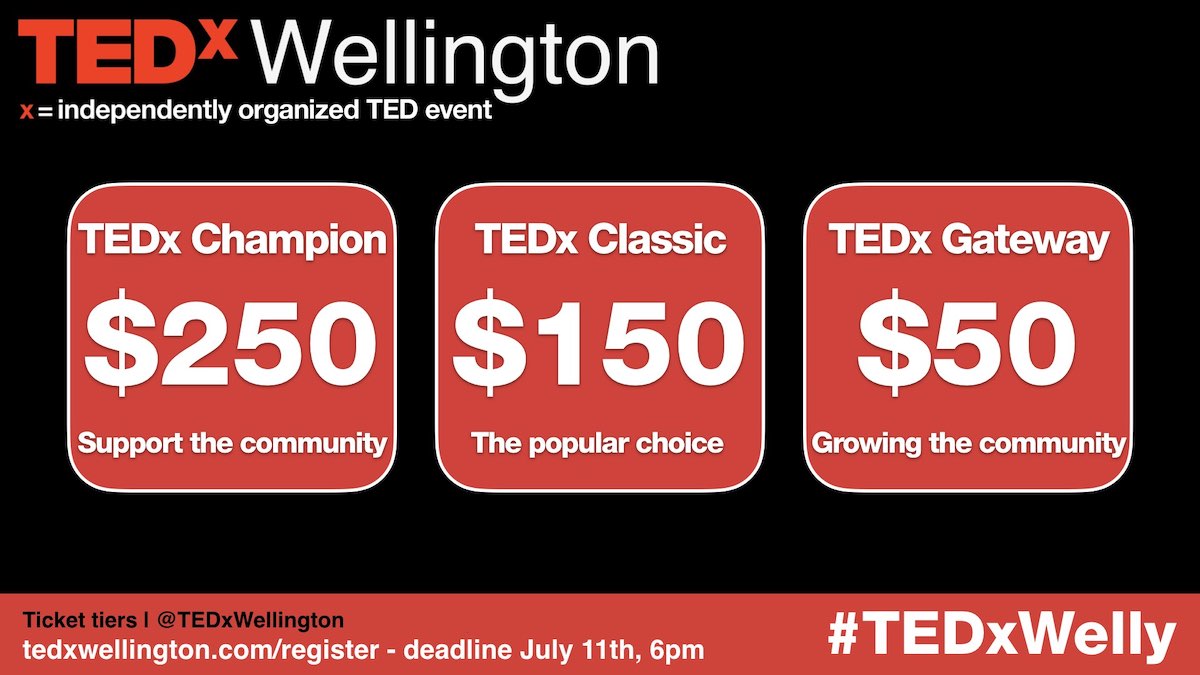 Echoing our theme plus that every previous event has sold out and many miss out on a spot, everyone this year has an equal chance to get a ticket by registering below. Few things you need know:
Only 1 ticket/person allowed (sorry no group tickets available),
Carefully consider what ticket type you'd like (you can only choose one),
Everyone has an equal shot (please send the registration form to anyone you think would be interested).
If you have questions check out the 2019 Ticketing FAQ or get in touch via the contact form. Registrations are now open and will close July 11th, 2019, whereby we will inform the random lucky souls on how to claim their spots:
2019 Speakers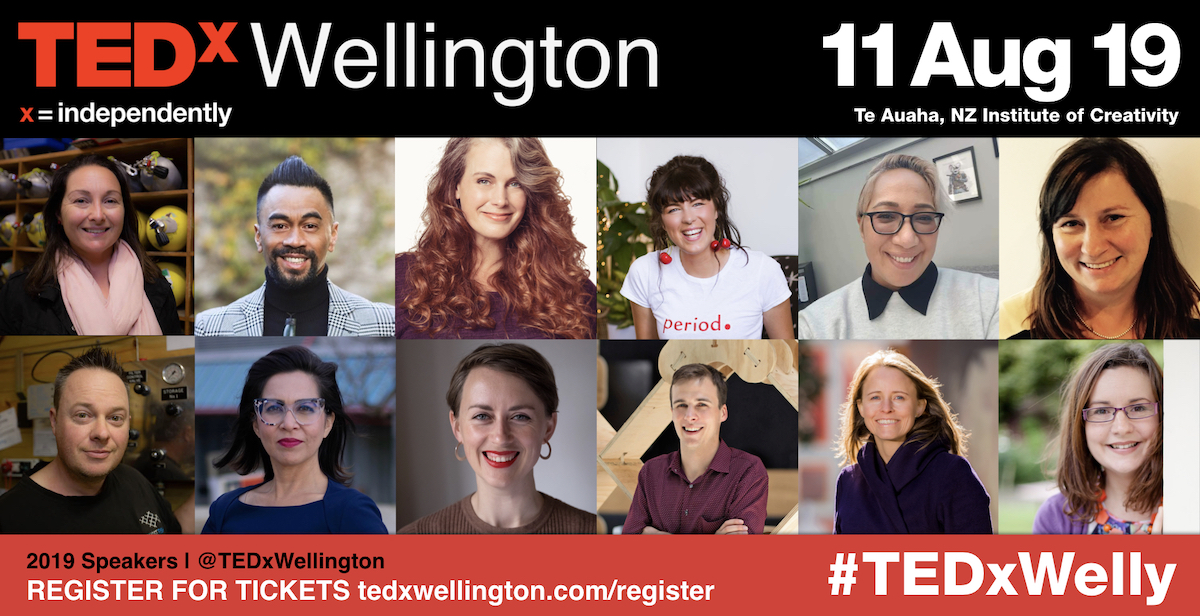 Also announced last night is our mightily impressive line-up of all-Wellington speakers (full bios on the front page). They include:
Anne-marie Brook, co-founder | Human Rights Measurement Initiative
Ged Finch, PhD Candidate | X-Frame
Hīria Te Rangi, Kaiwhakahaere | Whare Hauora
Jase Te Patu, Creator | M3 Mindfulness For Children
Kim Murray & Rebecca Morahan, co-founders | WELLfed
Mandi Lynn | Every Body is a Treasure
Dr Monica Saini | Monica Saini MD
Olie Body, Founder | Wā Collective
Dr Serena Cox & Rob Wilson | Ghost Fishing NZ
Tania Sawicki Mead, Director | JustSpeak
---
So please assist us in spreading the word about this event plus this years line-up. We can't wait to bring everyone together for a 2019 event, so take a chance and register now!