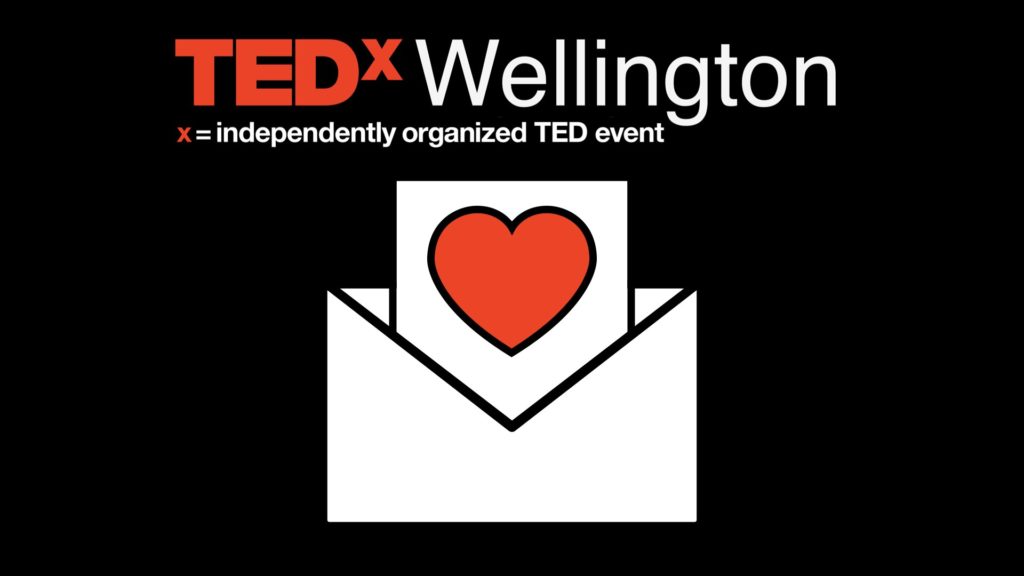 A personal reflection and thank you!
Hi there, I'm DK, and for the past 9 years, a huge part of my life has been devoted to the voluntary endeavour of producing the community TEDx events here in the capital, as well as mentoring other TEDx organisers across the nation.
The decision to cancel this years event really hurt—read the full announcement here—especially as this was going to be my last as licensee and producer plus I will also be stepping down as trustee of the charitable trust set up to administer the financial side of the TEDxWellington activities.
After two TEDxTeAros (2012, 2013), one TEDxScottBase streaming party, two TEDxWellingtonWomens (2015 – license holder only, 2017 – license holder & producer), four TEDxWellingtons (2014, 2016, 2017, 2019), plus twelve evening community TEDxWellingtonSalon events, my time as the kaitiaki of the city license has ended.
The reason for my involvement all these years was simply to give people voice, and in doing so, celebrate the talent we have here in Wellington by amplifying it out to the world through the TEDx platform.
I leave rich with experiences and friendships, positively over-exposed to impressive humans (not just the obvious speakers and performers but also all the ever changing volunteer organising team as well) as well as being energised by a conference model which gave me so much hope.
IMPACT
A TEDx builds plus inspires an aspirational community for a city like Wellington beyond traditional structures of faith, sport, background—it was about colliding human ideas into opportunities for conversation and reflections. We would always describe our TEDxWellington delegates as 'madly curious' rather than by any demographics as our attending community was always wonderfully diverse, and for most events we attracted on average a quarter of attendees from outside the city as well.
Since 2016, our approach to finding speakers and performers was to open it up completely to the community to apply and nominate. TEDxWellington received over 700 applications thoughout the years and for those lucky few who get shortlisted we crafted a five week coaching journey to aid them develop their raw ideas and help them craft their stage delivery. This group learning experience doesn't happen for all TEDx's and we also used it to deepen relationships and build unity plus support which sustains beyond the event.
The talent we featured on the red rug over the years went on on to be NZ'ers of the year, receive orders of merits, accelerate and amplify their brand / business / organisation, gain international recognition, leverage the opportunity to catapult their careers, showcase this little city and how it reaches beyond its grasp etc.
And those involved in the organisation and development of each event also gained deep experience and direct transferrable skills, which on several occasions I ended up qualifying as a referee in job applications. Some even won awards for their design work (in the marketing and communication campaigns) and we were featured globally in podcasts plus TED themselves celebrate our work when running workshops with other organisers and cite TEDxWellington as an example of creative good practice (images below shared with permission by TED's TEDx development team from workshop held in Shanghai for TEDx organisers):
"Hello from Cairo! (I'm on a regional workshop tour.) Showed a group in Tunis the TEDxWellington Trust wrap-up video last night. New teams from Ghomrassen and the University of Manouba both started sharing how they could scale that to their budget – ideas about playing with expectations, changing up the normal event experience in Tunisia, making their smaller event size seem purposeful and exciting. Your team has impact in wide, wild ways. Thank you!"

"This is beautiful. Amazing to see the ticketing experiment play out this way (re TEDxWellingtonWomen and the first ever gender parity event on the globe). I've shared this with our content and community teams, so that they can understand more about how this played out in your community. Congratulations – hope the entire team had fun pulling this one together."

Will Davis, Applications Manager for TEDx
HIGHLIGHTS
There have been so many specific instances which give me joy that it's very hard to dwindle them down—one wonderful running theme was that every event we ever produced SOLD OUT!
But I could also retell the story of the 2016 event which sold out in 2mins flat and where the world got to see how creative we could be:
Or how we produced the first TEDWomen license event globally to have gender parity in the audience:
Or the time we were allowed to hold TEDxWellington at St James with special permission after being originally refused and then go on to sell out in a week plus nail the massive step up to a 1,000 person experience:
CHALLENGES
Many aspects of delivery were not easy or pretty.
Every year was a battle in securing funding, negotiating contracts with venues, bringing together a team with the requisite skills, being creative within the constraints of the TEDx rules, going through the massive amount of applications for speakers / performers, then selling the event tickets (the latter being actually not that troubling due to our focus on cultivating the community throughout the years).
And again, so many people still don't realise every one of the organisational team and trustees volunteer their personal time and receive no financial reward relating to their TEDxWellington work.
WHAT NOW?
As per the current TED license process, a city license can be applied for and held by an individual who:
Due to this reason, TEDxWellington will go into hibernation for the coming years and serve as a legacy for every individual who made these events possible: from speakers to attendees, partners to sponsors, volunteers to trustees; notices will go out across all the social spaces until a new licensee goes through the above (just like I had to) and the digital reigns can be handed over.
GRATITUDE
Thanks to all those who attended the events, engaged in conversations, dished out hugs, shared kind words of support which became fuel every year for the next event.
The stunning core leadership teams, who throughout the years have collaborated and worked so hard to make the events the successes they were.
The sponsors who gave us the cash and the partners who enable us through offering their products / services at cut rates or even for free.
Thanks to all the volunteers who embraced the idea of being an actioneer (as we cultivate a culture of action not just turning up).
Thanks to all the speakers / performers for giving up some much of their time to this initiative over the years.
Thanks to the trustees for their guidance and support through the tears and laughter.
Please do spend some time watching the talks from the events as a way of supporting my aim in bringing Wellington regional voices to the world:
…I'm now going to sleep for a month!