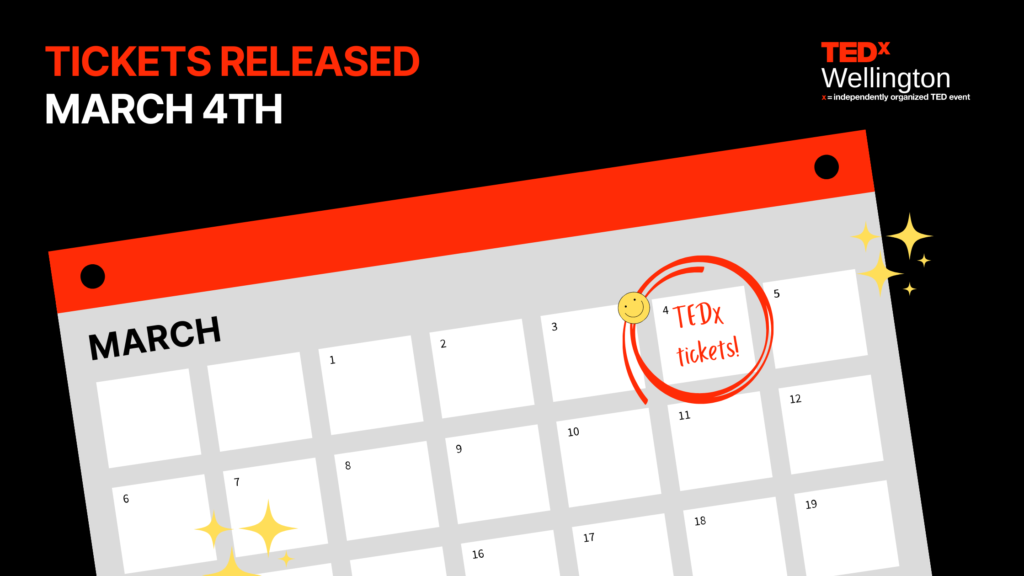 It's getting closer! We will be releasing tickets for the motherload of events – TEDxWellington 2021 on 4th of March 2021 @ noon.
So, mark your calendars – or your tabs, apples, blackberries, blueberries or raspberries, and get your game faces on.
Seriously, we're going to sell out VERY QUICKLY. Share this with your friends and whānau to make sure you don't miss out.
Want to know how to get these tix earlier? Or wondering what will go on during the most epic TEDxWellington? We have been cooking something extra delicious – so keep your eyes peeled for more updates soon!

If you haven't signed up – join our newsletter today to be in-the-know of everything TEDxWelly.