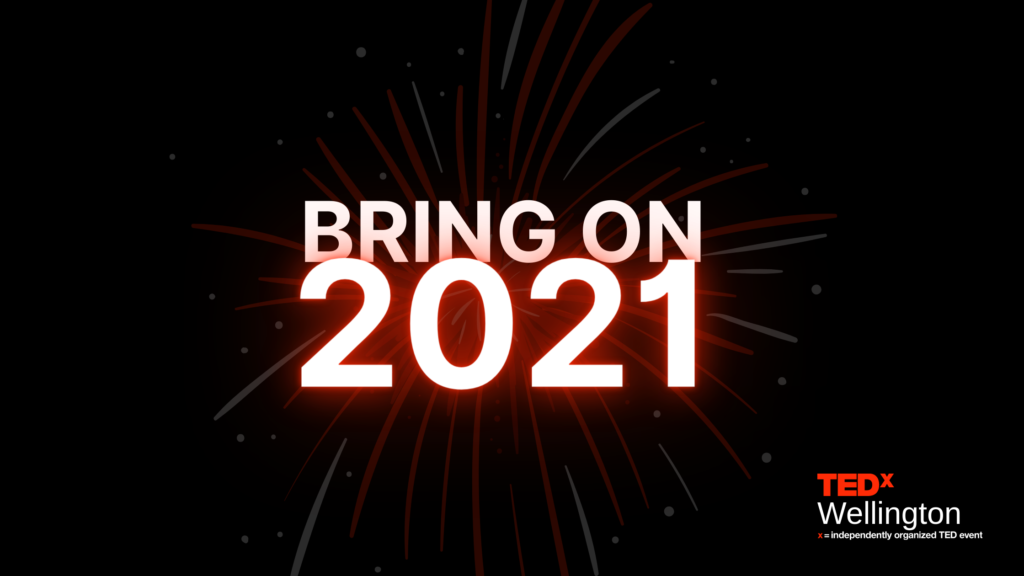 Happy New Year / Tau Hou Oaoa / Blwyddyn Newydd Dda!
Do hope you've had a peaceful, restful and rejuvenating season. 2021 is going to be a massive year for TEDxWellington in so many ways so here's a little roadmap of what to expect:
JANUARY
Most of the TEDxWellington team is returning to Wellington after a good ol' summer fun from all corners of Aotearoa. The team is recharged and pumped to take on one of the busiest periods of planning and putting together the largest TEDxWelly event.
FEBRUARY
The team will go heavy on everything event-experience with detailed plans curating delegate experience, organizing delicious catering and reaching out to community and media partners. Plus, marketing and promotional launches will be honed with our superb voluntary team of professionals. TEDxWellington is a wholly volunteer-run venture and each member's passion and commitment form an important piece of the puzzle to deliver a spectacular TEDx event.
Also, keep your eyes peeled for the announcement of Salon #13!
MARCH
Time for the big reveal – the 13th TEDxWellington Community Salon event will be held earlier in the month, where the following will be announced regarding the main TEDxWelly 2021 event:
Event theme
The amazing speaker & performer line-up
Ticketing
APRIL
More information and engagement announcements as the TEDxWellington team heads towards the largest event the capital city has ever seen!
MAY
It's the moment we have all been waiting for. Mark your calendars for May 8th, as a record-breaking TEDxWelly will come to life at the mighty Michael Fowler Centre. With 2,000 delegates expected, it will be almost the size of all the previous TEDxWellington audiences combined.
It will be the talk of the town, and perhaps the world, as ideas worth spreading in Wellington will be shared with the rest of the world. After the event, all the talks and performances will be edited and uploaded to the TEDx YouTube channel for the mothership TED to approve and make live. These ideas will then have the opportunity to truly go global.
Be sure to sign up to the email newsletter at the bottom of every page of this site to ensure you don't miss these opportunities and announcements.