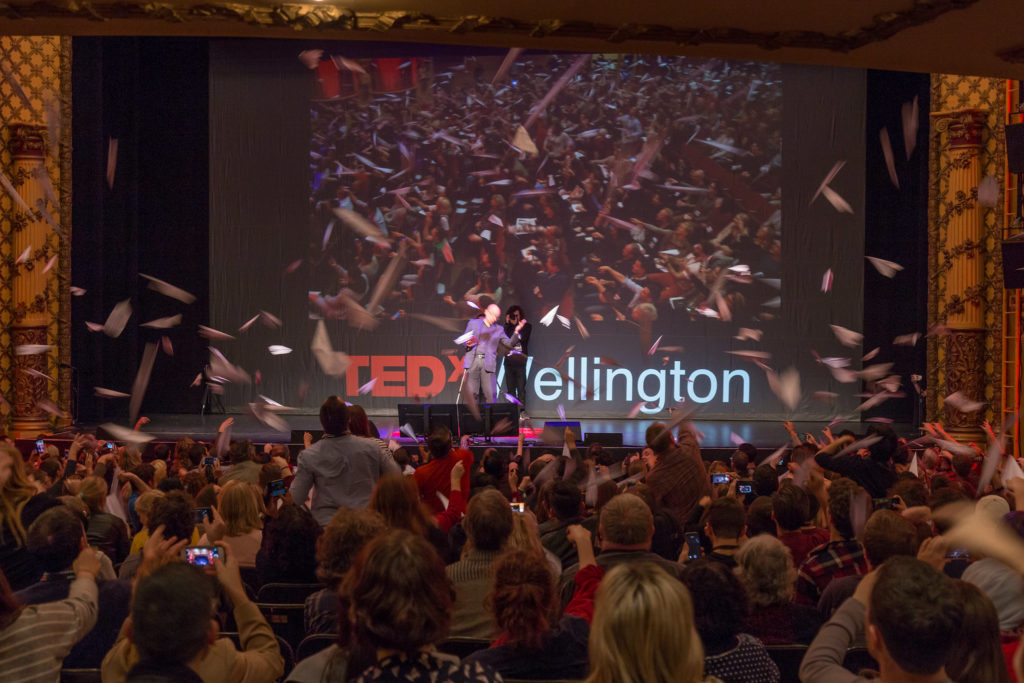 Wellington, WOW!
We had nearly 140 applications to speak or perform at our 2019 event! THANK YOU. They were uniformly excellent.
It's made our job curating the speaker line-up extraordinarily difficult – we would love to have ALL of you on stage. We're currently in the midst of our interview process, so if you haven't already heard from us, it means you haven't been shortlisted…this year. Congratulations to all those who made it through to the next round, and thank you to every single applicant and nominee for your time, enthusiasm, skill, and passion.
If you weren't successful this year, PLEASE TRY AGAIN next year, and nominate others as many times as you like. We have such a huge influx of brilliant ideas from creative locals, it takes a lot of time and skill to condense this into an event that features a diverse cross-section of content, to engage a diverse and curious audience. If your 'idea worth spreading' isn't featured in this event, it doesn't mean it won't be just right for the next! If you're passionate about what you do, we want to hear from you. No matter how many times you apply. Ideas are refined and perfected over time, practice and application. So whether you have something brilliant in an untested, embryonic form; in the afterglow of a new birth; or you've been quietly working away for years, next time it may be perfect for the picking and sharing. Our local landscape changes quickly, as do the pitches. And when it comes to ideas, there's no such thing as 'not good enough', so just give it a go!
Each year the diversity of applications and spread of ideas is unique, and 2019 is no exception – though we were surprised and thrilled to see certain patterns emerge. We had multiple applications that referenced the importance of mental health, particularly with regards to suicide. Others were passionate about the value of applying Māori cultural principals within work practice. Further applications referenced waste reduction, in various capacities. And multiple individuals working in the fields of biodiversity and conservation were nominated or applied (and as much as we wanted to, some were not progressed due to the fact they weren't local and therefore would find it difficult to attend our 5 week speaker coaching course prior to the event). Women's health featured prominently, as did the empowerment of young people, and disability advocacy. All excellent topics, worthy of discussion and dissemination.
Even if you're not on stage speaking about your subject this year, please keep up the good work. The TEDxWelly stage is not as important as the positive contribution you're making in the world, and all those impacted by who you are and what you do. It's a great pleasure for us to see so many beautiful humans at work right here in Wellington, quietly (or loudly!) contributing to the community. We celebrate each and every one of you.
We have one more Salon event coming up in June before our 2019 extravaganza so STAY TUNED for tickets! We have some big announcements to make, and those attending our Salon event will hear it first.
Thank you again – TEDxWellington wouldn't be who we are, without you.
Aroha nui,
Erica
Head of Speaker Curation