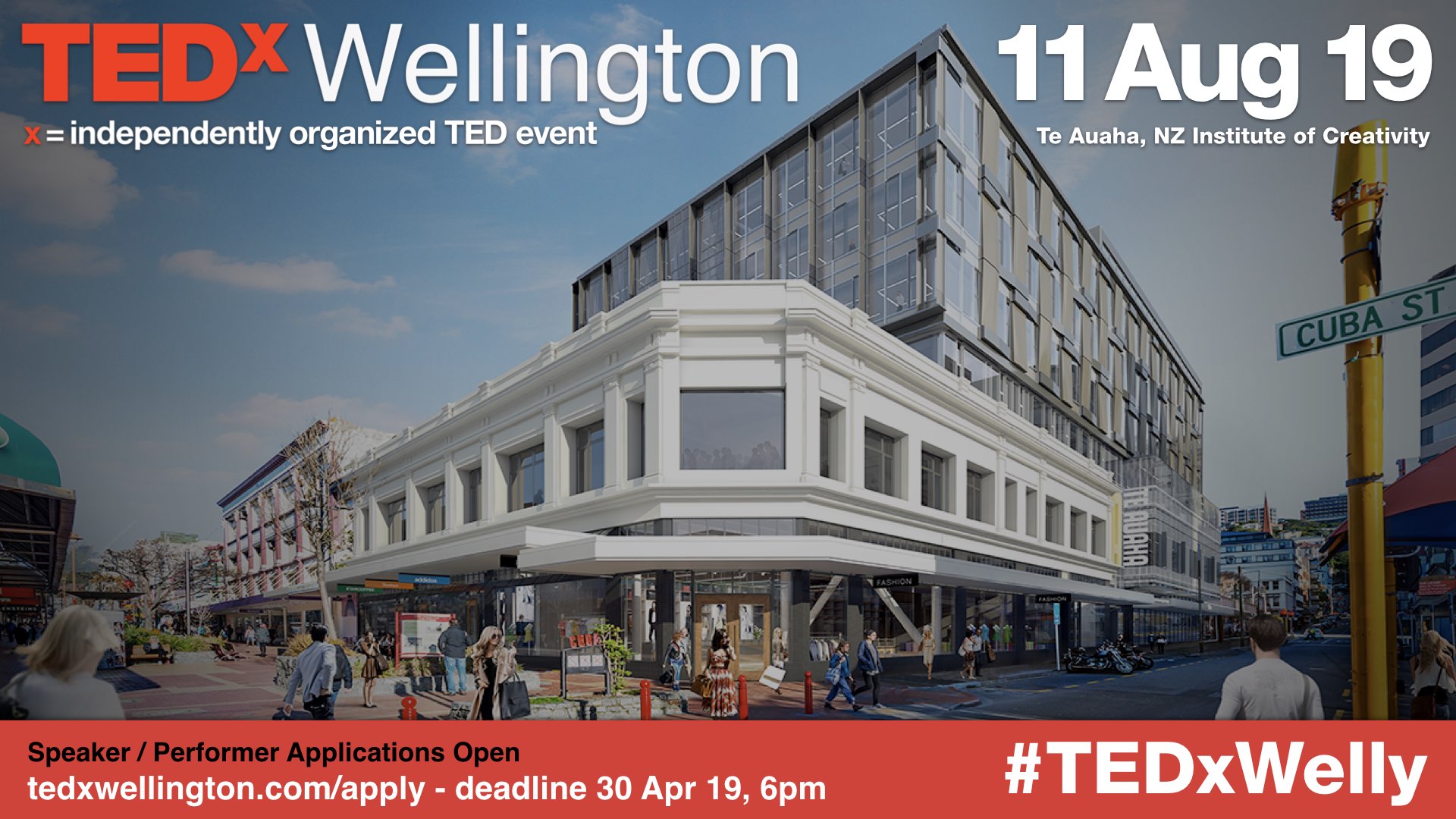 On Sunday, August 11, 2019, TEDxWellington will be at a new, creative location right in the heart of capital, Te Auaha.
"We are delighted to be hosting the next instalment of TEDxWellington at Te Auaha. TEDx and Te Auaha share an enthusiasm for great ideas, creativity and ambition for Wellington and for New Zealand. We know that delegates will have an inspirational day exploring challenging and enlightening ideas." says Victoria Spackman, Director Te Auaha and Director Creative.
This will be our sixth main event and applications / nominations for speakers and performers are now open (via form below). We're again looking for the region's best "ideas worth spreading" for a unique opportunity to share their talent with the wider world as all talks and performances are recorded then uploaded online under the TEDx brand.
APPLICATIONS CLOSED.
Here's how we choose the speakers / performers (on top of the principles TED outlines).
If selected, speakers / performers will take part in a five-week coaching course before taking to the TEDxWellington stage on 11 August. Those applying need to attend at least three of the five sessions (all 6.30-9.30pm in the weeks proceeding the event)-the coaching will be be held at a central city venue and shared at interview stage.
Feel free to apply now (or nominate someone else, preferably with their knowledge) via the form below:
APPLICATIONS CLOSED.
Theme and ticketing information will be announced in the coming weeks.