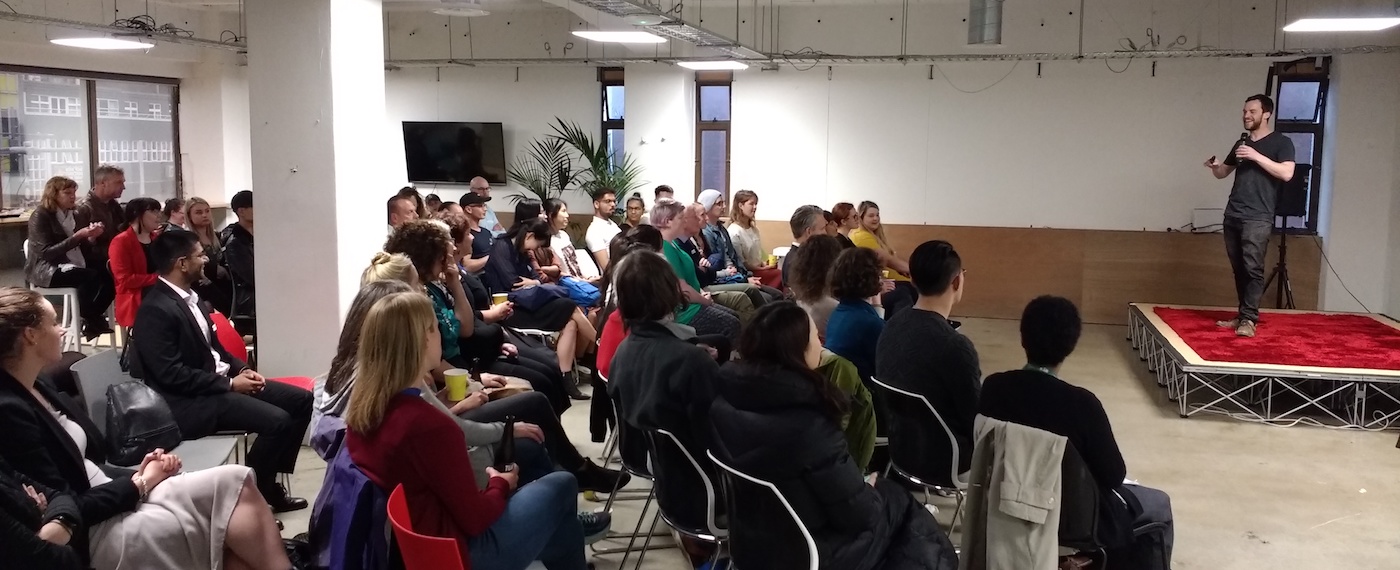 What you missed.
Last night we held our ninth community salon event and another chance to re-engage our fantastic community through interactions, updates and the usual food / drinks / good conversations. Was another sold out affair and thanks to everyone who continues to support us at these events.
As with previously Salons, we had updates from past speakers, an opportunity to hear where they are on their journey and what impact their involvement with TEDxWellington has had on them.
There was Jack who has continued building his sustainable surfboard brand and has won investments plus opened a new shop whilst also receiving support from well known industry peers:
Then there was Melissa, who not only shared the news that her appearance and participation in the widely acclaimed Discovery Channels Shark Week was due to them seeing her TEDxWellington talk, but also how the speaker coaching actually helped her stay calm when being bitten by a three-meter long crocodile during filming. Her talk:
And last but not least was Clare, who gave us the great news that early next year we'll see the first products from the Papua New Guinea nuts on NZ shelves. Here's her talk from last year:
We also designed two interactions around a couple of TED talks to ensure the attendees got to know each other and build their own 'ideas worth spreading'. The two walks were:
The event was rounded off with a final update on next years TEDxWellington activities, a commitment to continue the Salon series (one in a waterfront venue and another outside the city to engage the community in the wider region) plus a continued commitment to explore venues for a 2019 main event (as up until now we have been unable to secure one).
HUGE thanks to hosts Credenza, Wellington's creative and digital-hub co-working space, Powershop for sponsoring this event plus THE LAB for partnering as well and providing delicious food.