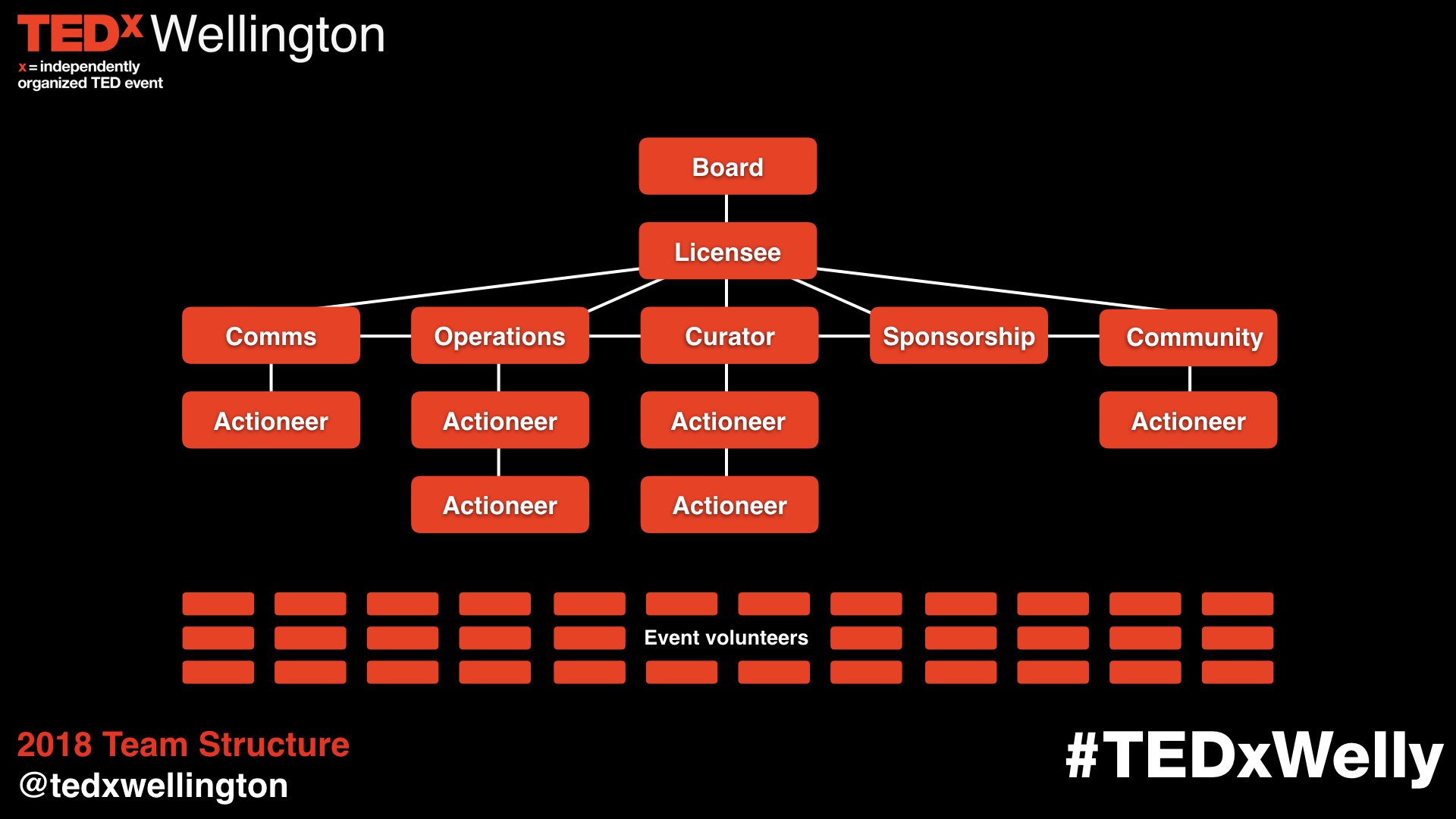 Become part of the best non-profit and volunteer-run event in Wellington.
TEDxWellington is the premier event in the capitals calendar for finding, honing and amplifying its local talent into the global idea-sphere. There's no other event like us and we take a vast amount of pride in delivering a superior experience for delegates, along side an amazing learning pathway for our speakers / performers. We have a tremendous community which supports our efforts and results in every event we've ever run being sold out.
With a senior member of the leadership team going overseas, we're taking the opportunity to shake things up and set down some foundational structure for the future.
Applications are now open for five key roles in the senior delivery team of the 2018 event (yes, work has already started on this one and it's going to be epic):
Operations Manager: Oversee and ensure the TEDxWellington 2018 plan is executed to a extremely high quality (as per our previous events). Work closely with the other Team Leads to ensure clarity across all aspects of delivery.
Community Lead: Oversee and implement the strategy and plan for TEDxWellington Livestream events. *Be the cultural liaison and lead for TEDxWellington community engagement.
Head of Sponsors / Partners: Secure 'more-than-enough' cash sponsorship from local and international brands / organisations to deliver the TEDxWellington 2018 event plus manage all aspects of those relationships (pre / during / post event). Support the 'funding-in-kind' partnerships of all other teams.
Communications Director: Develop, manage and deliver on a marketing, communications and public relations integrated strategy for TEDxWellington 2018.
Speaker / Performer Curator: Develop strategies plus a team to find and curate the speakers / performers for TEDxWellington 2018 plus craft and manage the delivery of the coaching course (usually 5 weeks prior the event).
You'll be joining a winning team with five previous sold out and highly successful TEDx events (plus seven community Salon events). We're on a roll…
Interviews will take during Saturday 21st / Sunday 22nd October (AM & PM).
This is not volunteering this is actioneering. For those who strive for quality, love getting things done and will prioritise this creative endeavour.
To apply simply complete the following form by 5pm, Wednesday October 18th 2017 (we will only be in touch if successful), good luck: