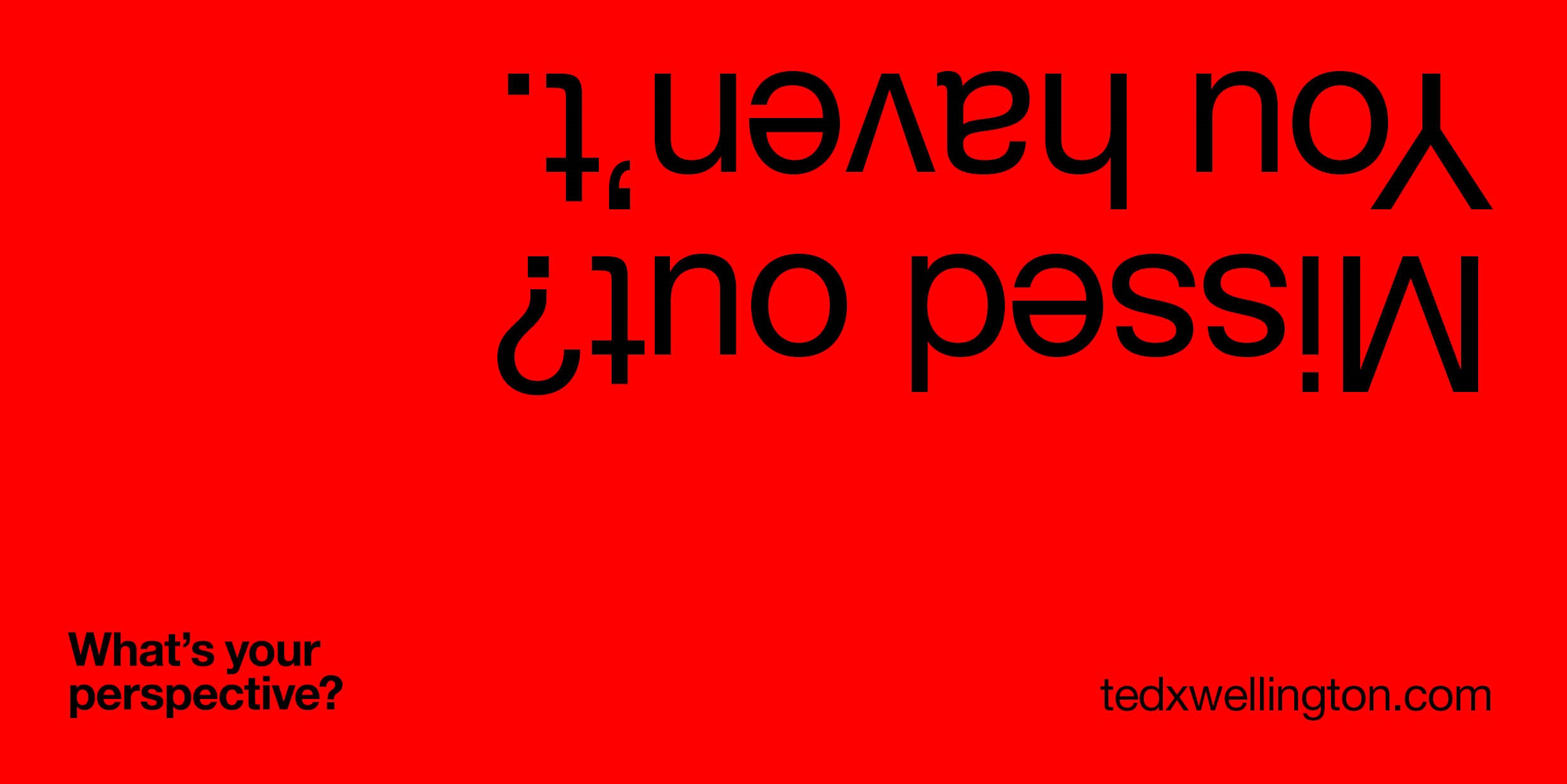 No ticket? No problem.
Not only will you be able to watch the livestream via our livestream page but also, we're excited to continue our series of Livestream events around the country. So missing out on a spot doesn't mean you have to miss out on the whole TEDxWellington experience. Grab your mates and head down to your nearest Livestream to be part of Wellington's biggest-ever TEDx event.
Each venue will have live coverage on the day – and there may even be a few surprises along the way, too. Pop in for 10 minutes or come along for the whole day – whatever you like.
We've partner with venues around Wellington, as well as Greymouth, Nelson, Palmerston North and Whanganui. Take a look at details of each venue below – and keep popping back this week, as we'll be adding more details and more venues as we get them.
Wellington Central Library (65 Victoria Street, Wellington)
Taita Community Library (Walter Nash Centre, Taine St, Lower Hutt)
Hutt City Libraries – Clubhouse (199–1201 High St, Taita, Lower Hutt)
War Memorial Library, Lower Hutt (1–5pm, 2 Queens Dr, Lower Hutt)
Upper Hutt Library (10–4pm, 844 Fergusson Dr, Silverstream, Upper Hutt)
Nelson City Council/NMIT – Nelson Marlborough Institute of Technology (322 Hardy Street, Nelson)
Grey District Council (Regent Theatre, 6 Mackay Street, Greymouth)
Massey University Students Association (MUSA Lounge, The Concourse, Massey Manawatu, Palmerston North)
Double Farley Co-Working Space (Confluence, 15 Watt St, Wanganui)
If you fancy hosting a Livestream and haven't let us know, there's still in time! Get in touch via the Livestream host page.