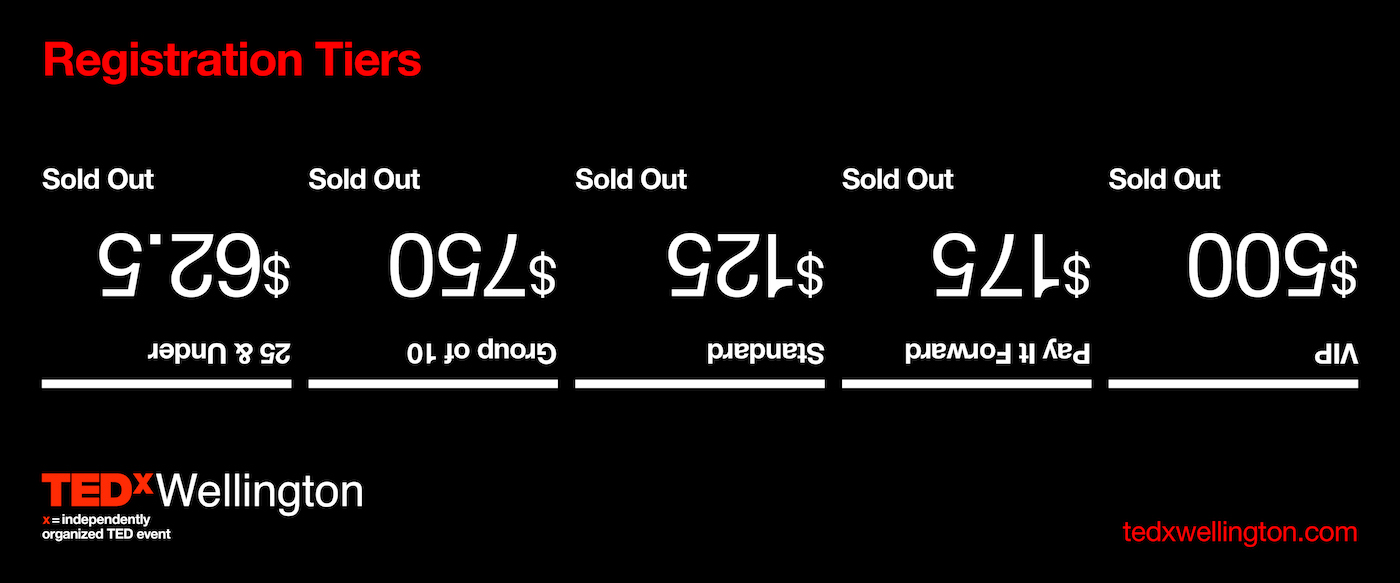 Thank you!
And just like that, we've got our audience for TEDxWellington 2017.
We can hardly believe it, but in just 2 weeks we're sold out and delighted to know there will be a full house of a 1,000 curious souls for the Sunday 18 June event.
It all started on Monday May 8th when our VIP packages sold out in 30 minutes, and then on Wednesday May 10th our *email subscribers made the most of their exclusive early access and purchased presale registrations. On midday of the same day, registrations opened to everyone and in 24hours, all but one of the categories were sold out:
ALL 25s-and-under #TEDxWelly registration spots now taken (thank you) -> one tier left: Pay It Forward https://t.co/3mjDhhN0Mr pic.twitter.com/nn3zIuKSHi

— TEDxWellington (@tedxwellington) May 10, 2017
*missed out on this special? It's never too late to sign up to our newsletter now.
We're still in shock and can't wait to meet you all (we'll be emailing those who registered soon about more details of the event)!
If you missed out, we'll be announcing soon a number of free TEDxWellington livestream events hosted at venues throughout the wider Wellington region. Let us know if you're interested in hosting – we'd be thrilled if you're able to share the TEDxWellington experience in your community.
Thank you so much for being part of the TEDxWellington experience. We're excited to share this amazing day with you all — it's going to be an unforgettable experience.