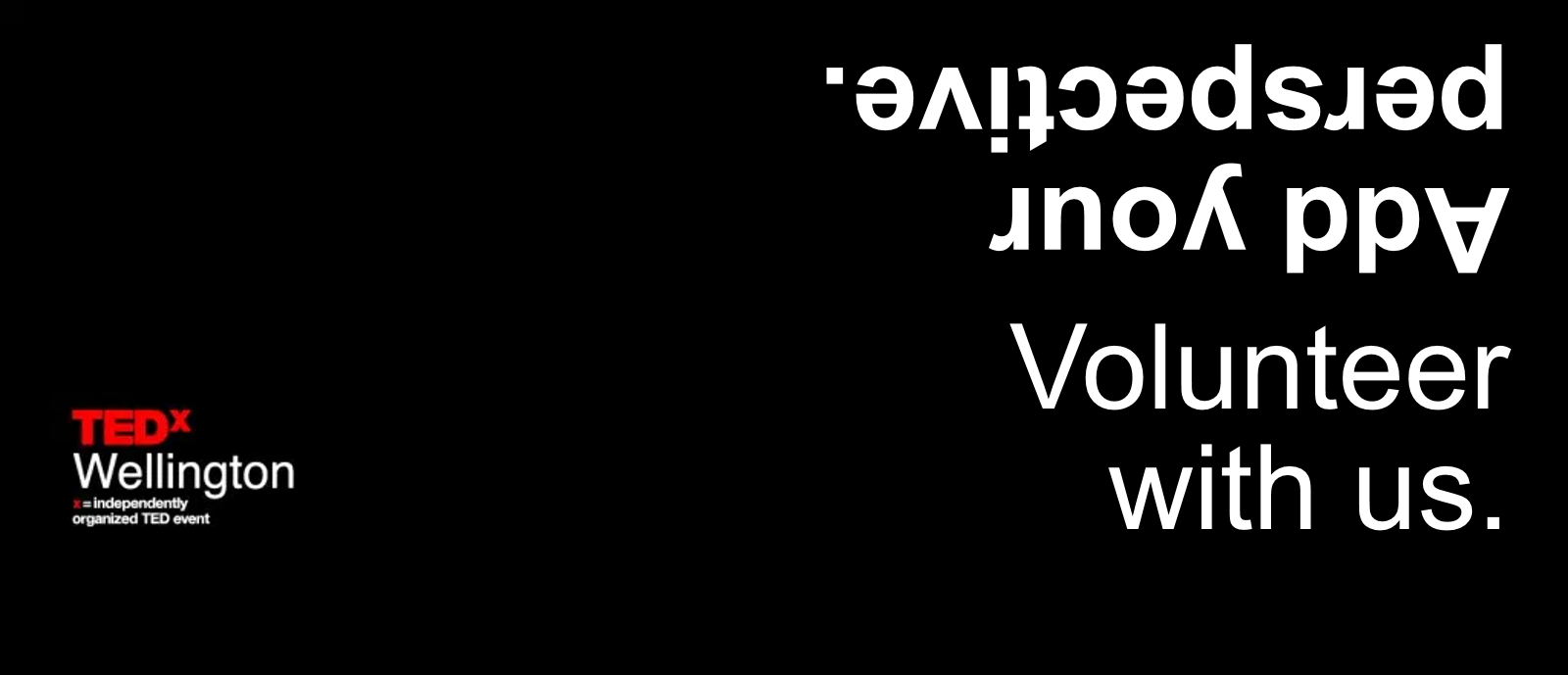 TEDxWellington needs your help for our biggest event to date!
We're looking for motivated, friendly and energetic people to help out over TEDxWellington weekend (17th and 18th June – you'll need to be available both days).
Help us by:
creating an incredible delegate experience
being front of house heroes
getting involved in general set-up and pack-down duties
helping with our live stream events from other locations.
In return, you'll get the experience of creating another unique and memorable event for TEDxWellington, working alongside other amazing people like yourself. Oh and you get to come to our exclusive VIP after party. Sounds like a pretty good deal, doesn't it?
If you fit the bill and are available both days, we'd love to hear from you! Register your interest by 6pm, Wednesday 24 May.
Want to come along but not get involved behind the scenes? There's still a few tickets left in the Pay It Forward registration category. For $175, you'll receive one place for yourself, while gifting a seat to one of our fantastic chosen charities who will pass it on to a deserving member of their targeted community. Get your TEDxWellington fix and feel the warm fuzzies, all in one go!