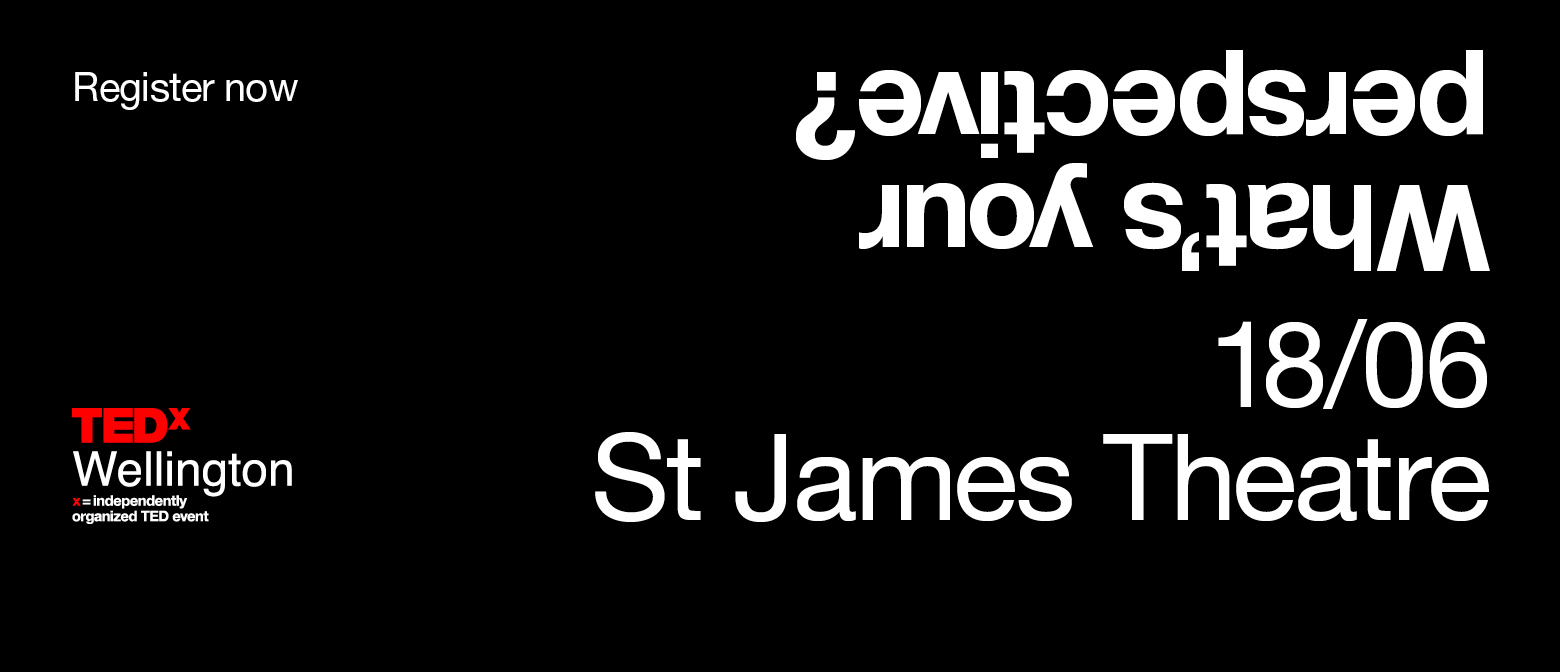 Drop everything (but maybe not your electronic devices)…
…registrations are now open for TEDxWellington 2017!
Trust us (just like you did last year — and that paid off, didn't it?), you don't want to miss out on a place at this year's conference. We've got an incredible day planned, as the capital's brightest, boldest, and most thought-provoking speakers and performers take the stage at Wellington's iconic St James Theatre.
It's a day guaranteed to make you think, feel, and maybe even change your perspective…
Don't forget we're doing things a little differently this year, so you have a range of registration categories to choose from: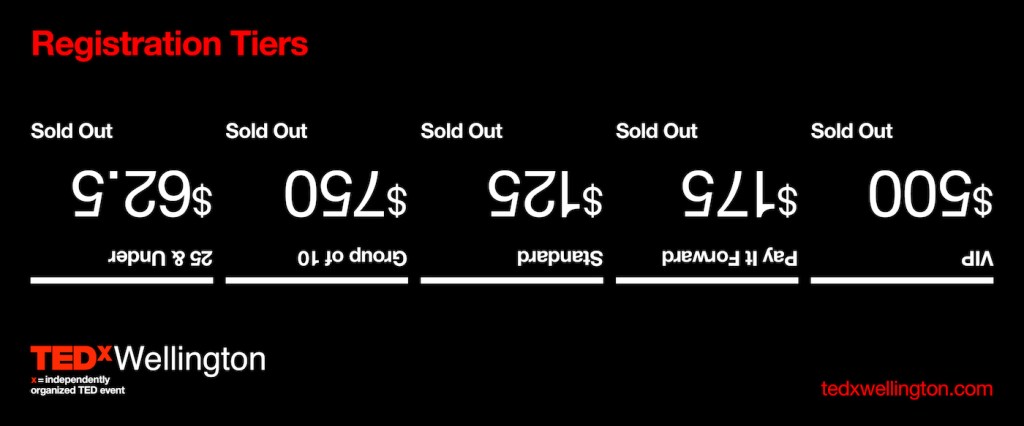 Book your place and spread the word far and wide (using #TEDxWelly of course!)
Last year's conference sold out in just two minutes, so don't miss your chance to be in the audience of the biggest-ever TEDxWellington event!