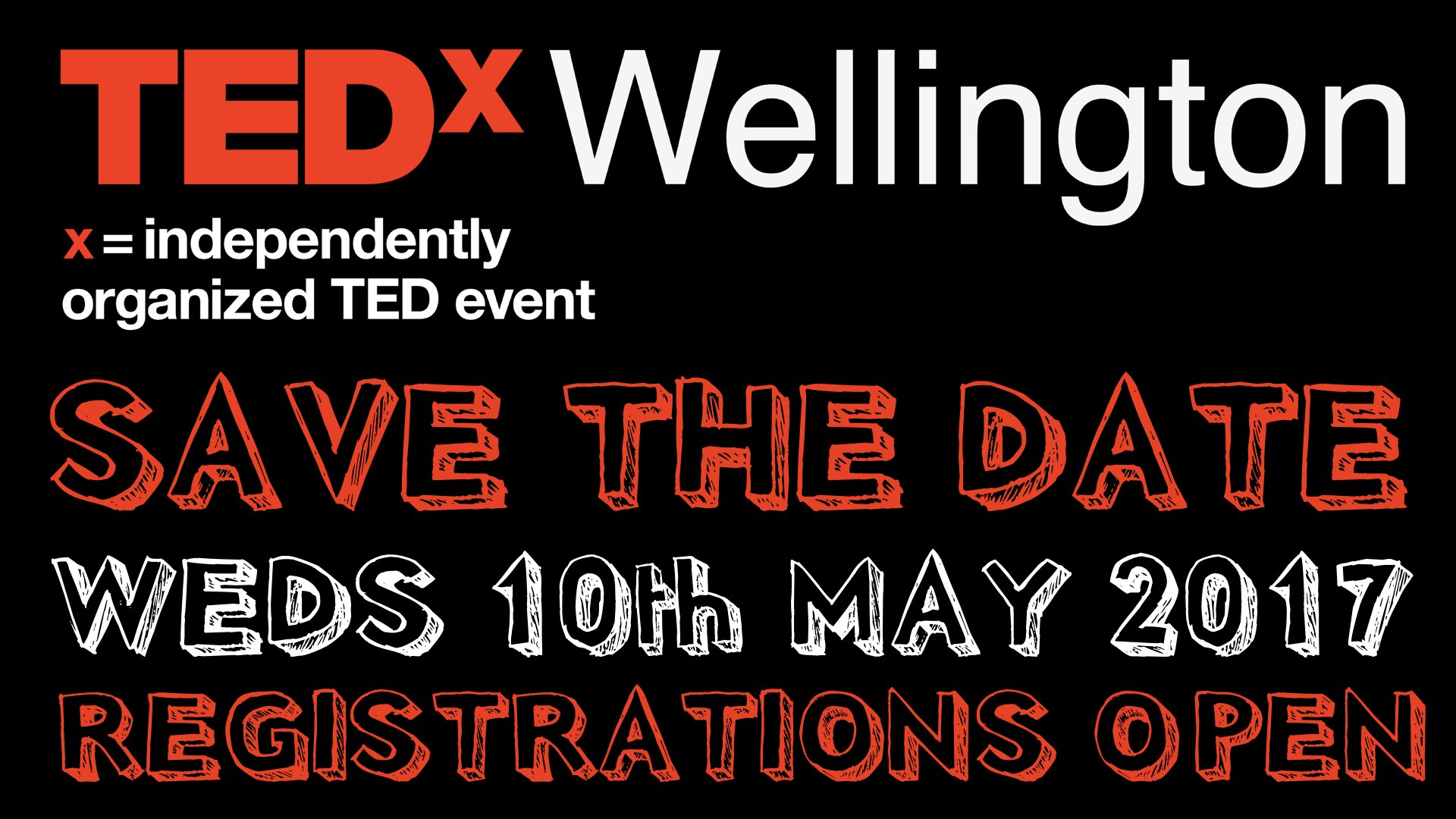 Announcing Holding Date For Tickets.
In two weeks registrations for our 2017 conference go on sale:
Wednesday 10th May 2017 is a MAJOR date for your diary.
We sold out in two minutes last year so you've gotta be quick around these parts.
The good news is our venue, St James Theatre, can host 1,000 of you!
This year, we're introducing a couple of unique registration options (including a way to give back to a charity in your community plus a VIP option). We'll tell you all about that over the next few weeks.
It's less than two months until the big day and we've got a few things to tell you between now and then… including those who will be speaking / performing on the TEDxWellington 2017 stage.
Follow us onTwitter, Facebook or sign up for emails on bottom of this site (email subscribers get the news first so definitely the best option to go for).
And for those who missed our 2017 theme announcement, watch below: