[soundcloud url="https://api.soundcloud.com/tracks/317095197″ params="color=b20000″ width="100%" height="166″ iframe="true" /]
Insights and process revealed.
Press play above to listen to TEDxWellington licensee and producer DK, with co-organisor Hannah, reveal how they approach organising a TEDx event here in the capital (with a specific focus on TEDxWellington 2016), full show notes here:
Hacking The Red Circle Podcast is designed to illustrate what it takes to organize, produce, promote, and create a world-class event. Veteran organizers share lessons so that first-timers can benefit from their expertise. Experience a behind the scenes view of the creation of a tedx.
Produced by veteran TED attendee plus TEDx organiser himself, Mark Sylvester, check out the Hacking The Red Circle site for more wonderful and insightful conversations with other TEDx organisers from all over the world: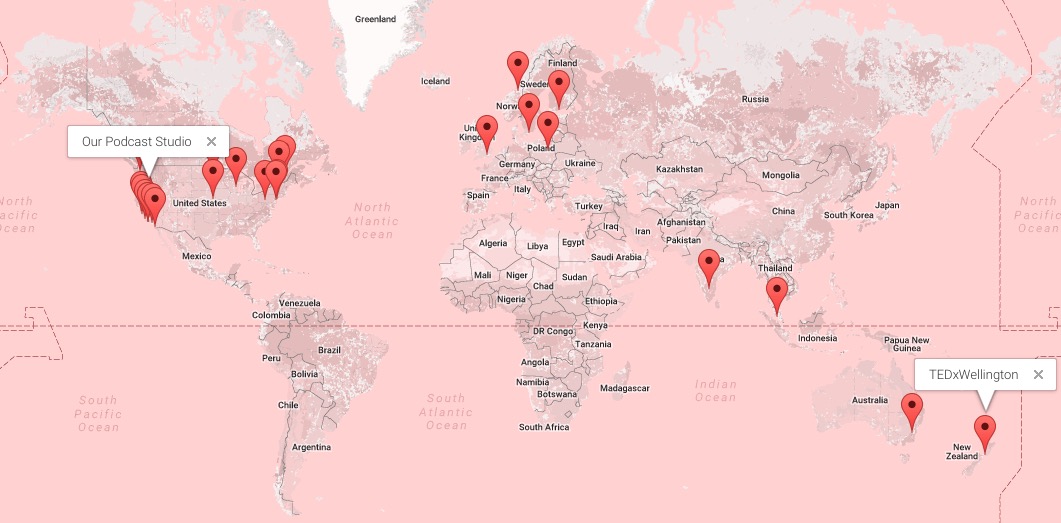 TEDxWellington is honoured to be one of the subjects in the first twenty-five podcasts just released and part of this global resource for other organisers who are looking to learn, develop and utilise the fantastic TEDx format.