[youtube=https://www.youtube.com/watch?v=MSpZ73hmdVg]
Perspective.
Yesterday, at the TEDxWellingtonSalon #6 held in the wonderful Roxy Cinema, we announced the 2017 theme via the above video.
The community event started 30minutes after the closing of the call for speakers / performers. A gargantuan thanks to the 161 brave souls who either put their name down and / or nominated someone else: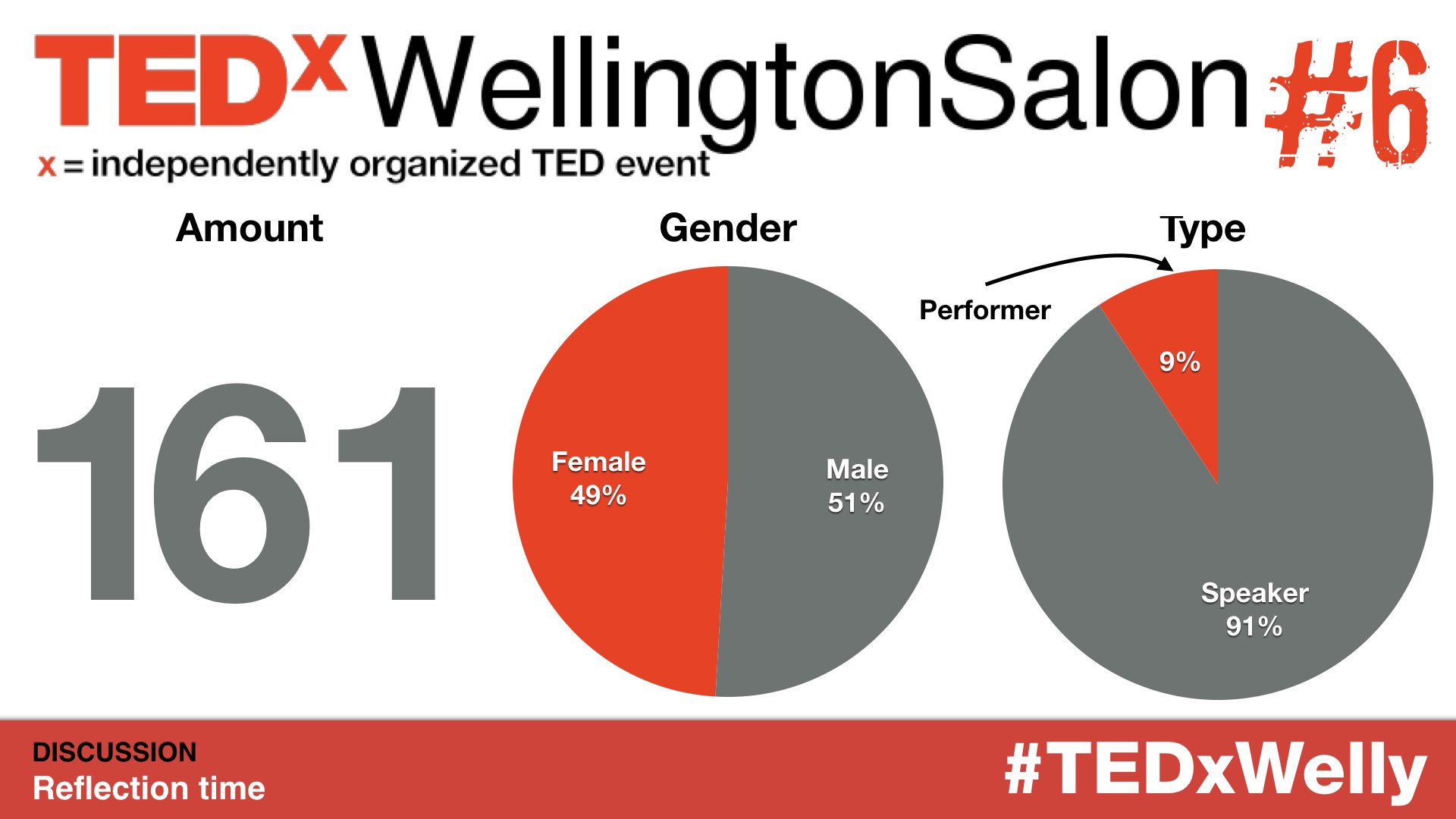 This amount of applications will make it a brilliantly hard job for the speaker / performer curation team.
During the TEDxWellingtonSalon event, the following three previous speakers updated us on their journey: Dr Shaun Holt who spread the word about the medical uses of honey at TEDxWellington in 2016, Dylan Coburn who spoke at the 2014 event about using creativity to answer the question "how was your day today?", and Fiona King who discussed the natural undertaking of funerals in 2016.
We also watched the following TED talks which subtly primed the attendees before the penultimate announcement about the theme at the end of the evening:
[youtube=https://www.youtube.com/watch?v=uH0aihGWB8U]
…and…
[youtube=https://www.youtube.com/watch?v=64fDIZiV-SM]
Each video was followed again with an interaction to get attendees connecting and asking different questions of each other.
The final announcement wrapped up the evening and was a surprise plus a thank you.
We gifted the opportunity for everyone who bought a spot at this TEDxWellingtonSalon to register before anyone else for the main 2017 TEDxWellington event in June at 50% off the full rate of $125 (which is only $62.50).
This is why you should attend our events as we do nice things like this.
---
Massive amount of deep waist bows to both Strategy Design Wellington and Fox&Co for their theme brand design plus theme video.
Please share far and wide.