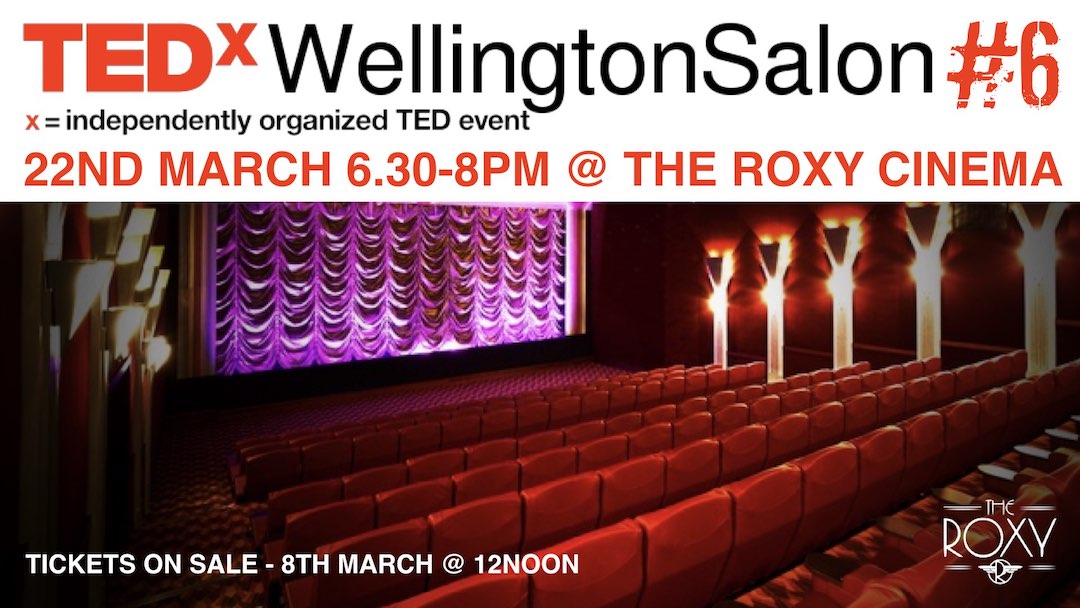 You won't want to miss this one, trust us!
For the sixth community Salon event we're thrilled to be hosted by The Roxy Cinema on Wednesday 22nd March, 6.30–8pm. Tickets go on sale on Wednesday 8th March at 12 noon.
Block out your diaries now for both the event and ticket sales as you certainly won't want to miss this one!
Not only will there be the usual updates from our previous speakers/performers, chosen TED talks to devour and some interactions, but, we'll also be announcing the TEDxWellington 2017 conference theme.
On top of that, there'll be a special-super-duper-delicious-surprise in store for those in attendance only.
That's right, just for those in the theatre that evening will be spoiled with… ooh it's such a goodie – can't wait to share.
As with previous community salon events, a koha/nominal fee to cover some costs will be charged (probably only about $10). A cash bar will also be available along with some other refreshments.
This will be the final community event before our main TEDxWellington conference on June 18th at St James Theatre.
Don't miss this as you certainly will miss out on something special!