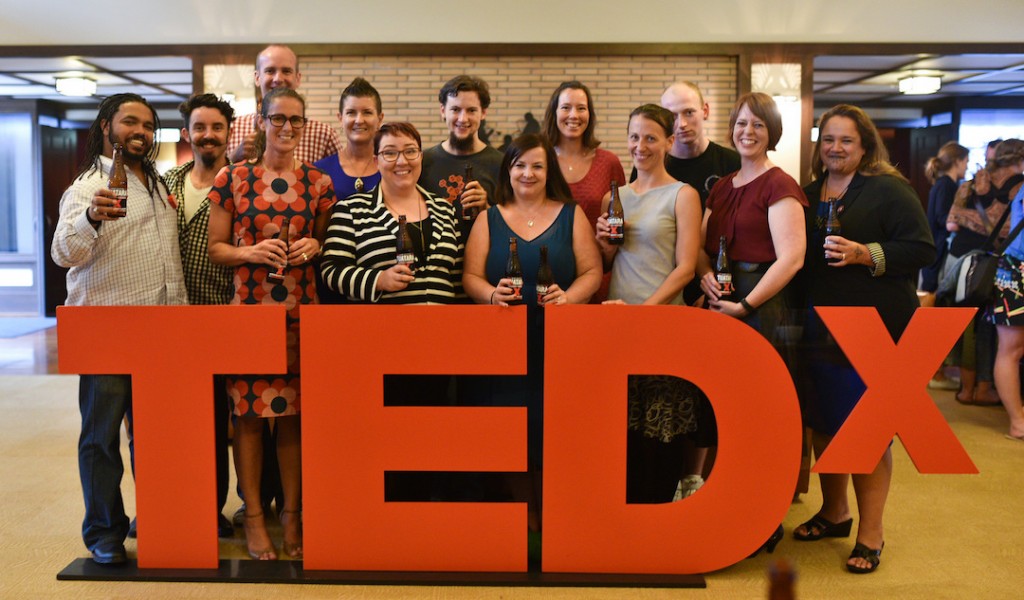 Special announcement—mark it in your diaries now!
Announced this evening, TEDxWellington 2017 will be held on Saturday 27th May at the Museum of New Zealand Te Papa Tongarewa and will be the largest TEDx event ever held in the capital.
Check out this new announcement which supersedes this one!
It will be the fifth event and the TEDxWellington team are eager to create another fantastic and unique experience (like this years) for those in the city and wider region. We have something very special lined up for 2017 which will again deliver on the promise to prove we're the creative capital.
Tumultuous applause and thanks to our partnership with Wellington City Council who are sponsoring the venue for the 2017 event. Every year the Council have supported TEDxWellington in our endeavours and growth, we are deeply grateful for their continued involvement in the biggest voluntarily run, non­profit event in the region.
TEDxWellington has also started discussions with partners and sponsors who wants to support this unique event. If your organisation / company would like to explore a conversation about this get in touch via tedxwellington.com/contact.
AGAIN, check the new announcement which supersedes this one!