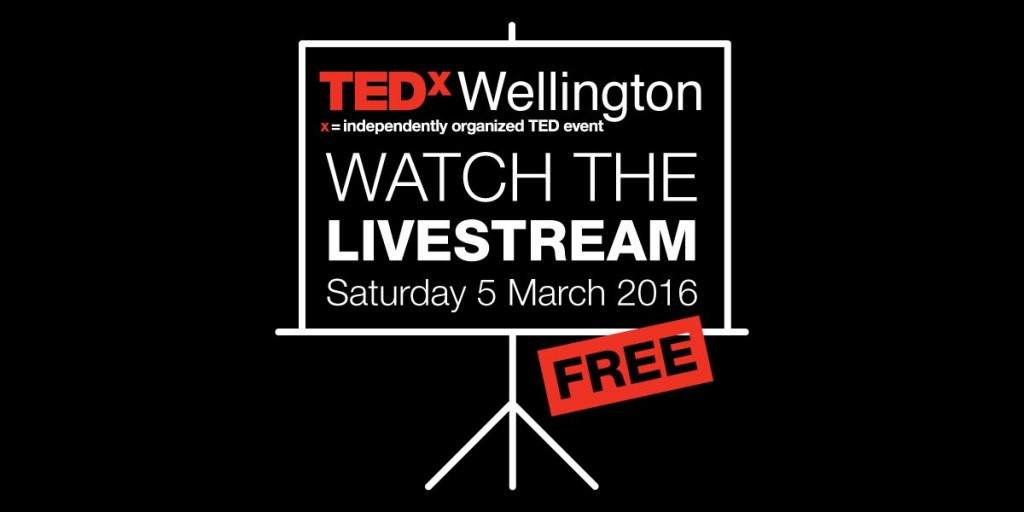 Be part of the experience with others in your community.
If you missed out on TEDxWellington tickets don't worry, we're very excited to announce that a number of venues in Wellington city and the wider region will be hosting community livestream events on Saturday 5 March.
Each venue will be showing live coverage of the event and some have a few of their own surprises and activities lined up too. You can pop in for 10 minutes or watch for the whole day, whatever suits you.
We're currently working with folks like the Hutt City Libraries, Wellington City Libraries, the Roxy Cinema and Otago University (Wellington campus) to bring TEDxWellington to a suburb near you, for free.
Click on the links below for more information about each livestream event or visit our Facebook page for a full list of events as we'll be adding in new ones as they are confirmed:
Wellington Central Library (65 Victoria St, Wellington) – link coming soon
We're also very open for more livestreaming opportunities so check out the livestream page which has more details on how to get involved.