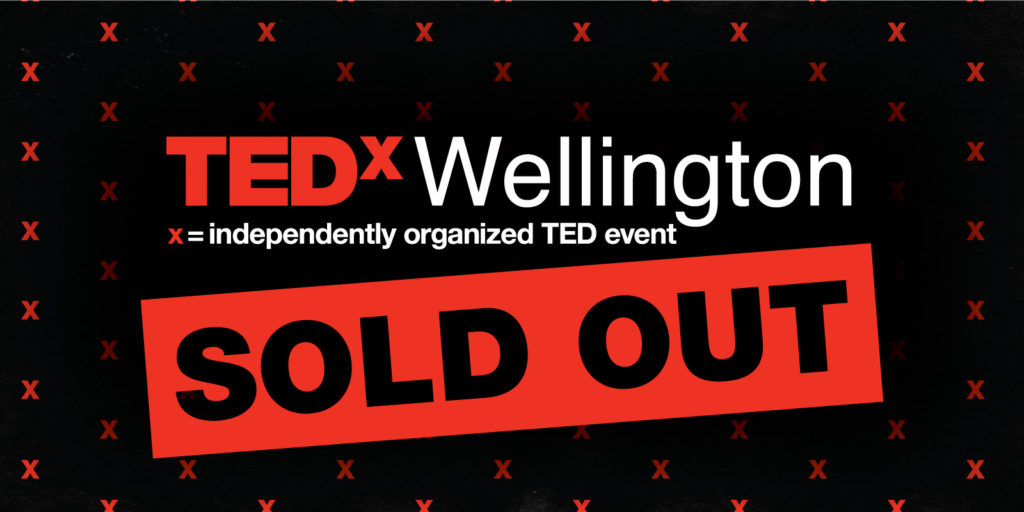 Tickets for TEDxWellington 2016 have officially sold out in a record time of 2 minutes!
Congratulations if you managed to nab a ticket—can't wait to meet you!
"Eventfinda is proud to be a partner of TEDxWellington. Demand for the 2016 event has been huge with this morning's sell-out one of our fastest ever across all event categories. The TEDxWellingon team have a proven record creating unforgettable experiences and no-one wants to miss out."
James McGlinn, Eventfinda CEO
As you know this year's event will be a pretty special day with 12 live speakers / performers sharing ideas worth spreading at an incredible secret-venue.
For those that missed out we're pleased to announce that there are a number of free TEDxWellington livestream events hosted at venues throughout the wider Wellington region on the 5th of March. These events are a great way to catch all the talks whilst connecting with your local community in this shared experience.
Last year we had over 2,500 people watch the stream of the TEDxWellington live and we're very excited to have the following venues hosting a screening of our event:
Hutt City Libraries at War Memorial Library
Eastbourne Library
Wainuiomata Library
Naenae Library
the Walter Nash Centre's Taita Library
Wellington Central Library
Roxy Cinema
More venues will be added to this list in the coming weeks. Any venues that would like to host a livestream event just make contact with us.
As for the lucky ticket holders, you should have received an email with the details on the pick-up location and transport to the secret venue by now (let us know if you haven't). Don't worry, we'll also follow up in the coming weeks to clarify everything anyway.
And regardless of how you're part of the TEDxWellington 2016 experience, it's set to be an incredible day and we look forward to interacting with you all!