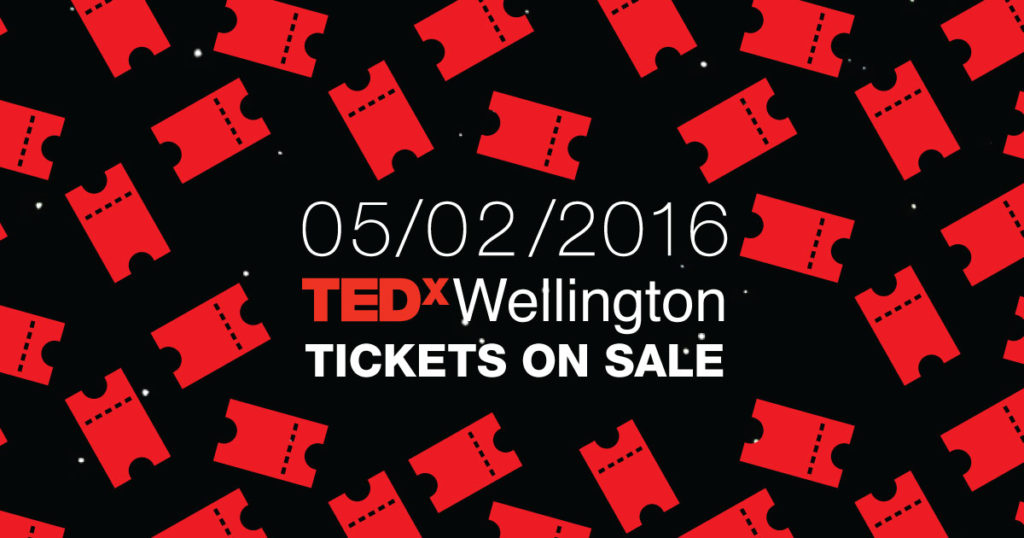 This is it!
TEDxWellington 2016 tickets will be on sale at 9am on Friday 5 February via our ticket partner, Eventfinda.
Ticket numbers will again be limited and remember, last year 400 tickets sold out in under three hours so put a reminder in your calendar and make sure you get in quick to nab yourself a seat at this unique live event. There's a cap of two tickets per person, so if your whole gang wants to come, you'll need to let them know too.
TEDxWellington on Saturday 5 March is a full day of inspiring live talks from incredible locals. Our theme this year is 'Trust', and so the TEDxWellington team are trying something that has never been done at a TEDx event anywhere in the world: we're keeping many of the details secret until the day—including the venue and speaker line-up. We know you'll be blown away by these and we're excited to take you on this journey.
Tickets this year are $135, with food, refreshments, treats plus transport to and from the secret venue included.
You'll meet us at the central Wellington pick-up point at 10am and will be dropped off back at this point by 7.30pm. We'll send ticket-holders more information on parking and transport to the pick-up point closer to the date.
As a thank you to our wonderful supporters who have attended TEDxWellington Salon events throughout the year, we're doing a special early release of tickets for these attendees. Check your inbox for details if you participated in one of these in the next week for special details about this offer!
TEDxWellington operates as a non-profit, and we couldn't do any of this without our incredible sponsors including foundation sponsor Optimation, Creative HQ and Hutt City Libraries.
And our wonderful partners: Eventfinda, The Amazing Travelling Photobooth, Fujixerox, Append, US Embassy, Flight Coffee, Tuatara, GoodBuzz, Rydges Hotel, and Multi Media Systems.