Submissions closed—please see below.
ADDENDUM: we had a record volunteer applications (previous event it was 45). We put together the below for sharing: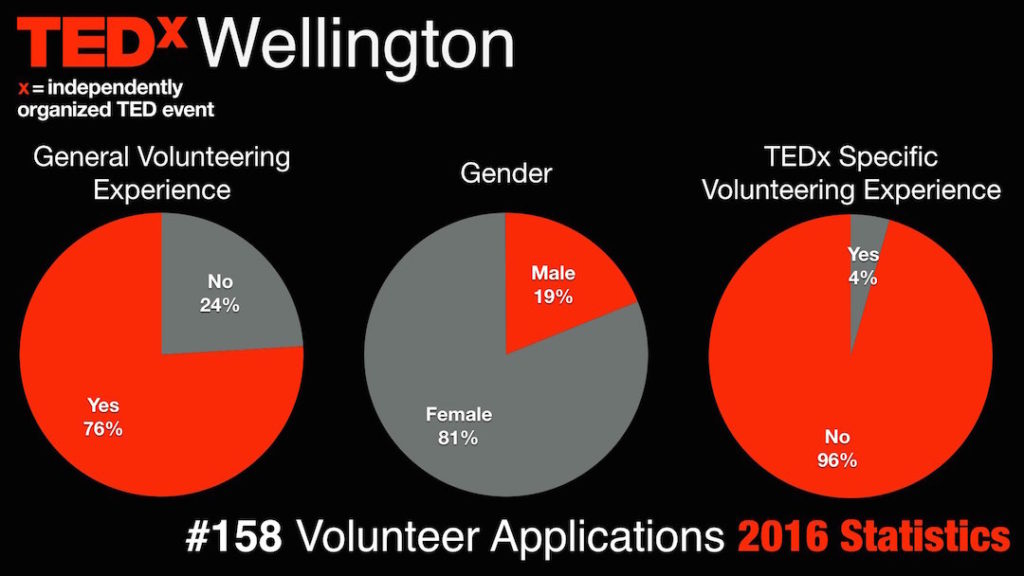 ---
Original callout.
We are looking for motivated, kind and energetic people to help out the weekend of the TEDxWellington event.
You will be delivering on many aspects of the event including:
facilitating certain parts of the delegate journey
being front of house legends
getting involved in general set-up and pack up duties
You'll gain experience of working with a great bunch of people to put on a unique and memorable event (which has never been done before), plus help shape our continuing TEDxWellington story. Sound like a good deal, huh?
Preference will be given to those who are available for both Friday 4th afternoon / evening pack in plus the actual event day which is Saturday 5th March (plus pack-out obviously).
If you fit the bill from above and are available we'd love to hear from you via the form below.
Please note that those who are successful will be notified in January 2016. Due to the high number of applications we usually receive we are not able to contact those individually who aren't selected to volunteer.