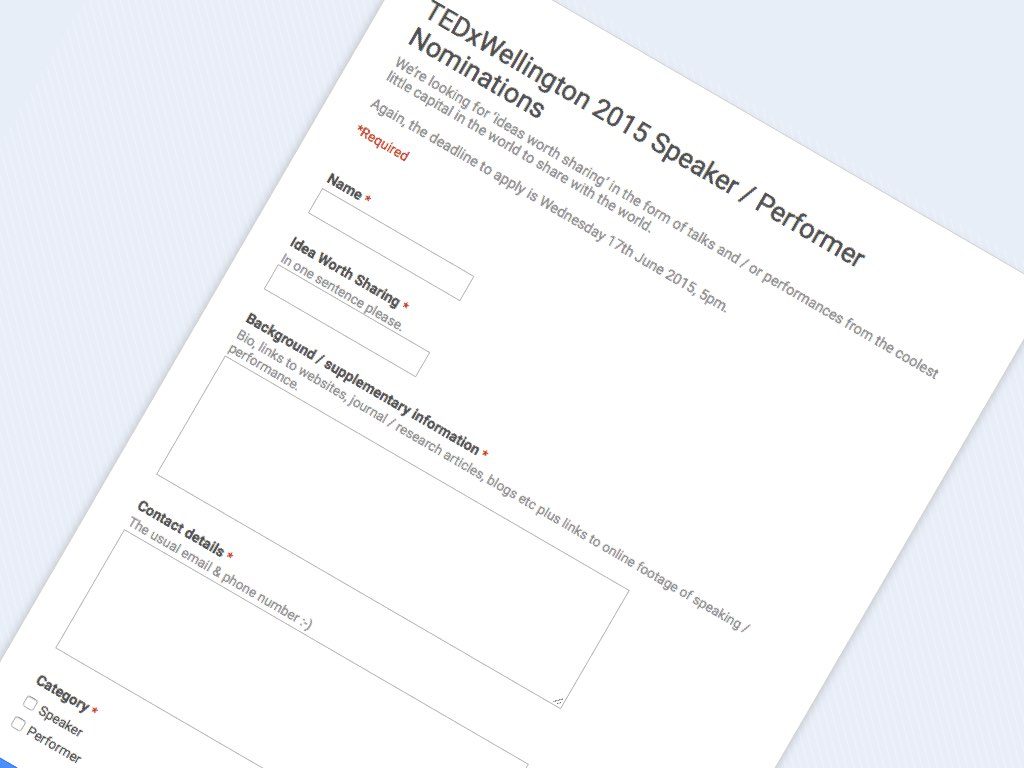 Sharing the effort that goes into how speakers / performers are chosen.
Last week the curation team met to go through all 177 speaker / performer nominations. It took over 5 hours to reduce the list to a manageable number to now contact and explore further via interviews.
For transparency here's our process for what makes a fantastic TEDx speaker / performer (on top of the principles TED outlines):
Idea Worth Spreading
—a distinct and simple idea which resonates is the anchor for everything (those in the public domain get even more scrutiny to ensure the idea is valid and not just promotional / simple storytelling of life experience). This year, the team first looked at the 'ideas worth spreading' only, with nothing else to distract. After selecting the most intriguing we then cross-checked their background via the supplementary information to narrow down the list some more;

Pedigree—without a level of expertise in the arena stated then there's no foundation for the audience to trust or engage with the concept. After scaling down the numbers via the idea plus information we're now pursuing in person interviews to validate along with extra research around both the topic pitched (to see if it's been covered before in another talk elsewhere) and the individual in question;

Availability—this year there will be a six week coaching programme in place for all those invited to appear at TEDxWellington. Even those with deep experience of public speaking need to agree to this (as we don't invite those who are just doing their standard talk) and be willing to attend group plus one-to-one coaching sessions;

Location—the TEDx initiative exists to give local voices a platform under the TED brand. We've had a few nominations from other areas of the country and these will be passed on to the respective TEDx in their area for first refusal. We are open to hosting one or two from outside the Wellington region each year with their local TEDx permission;

Nice—as you know, TEDxWellington is a non-profit, meaning all those in the team are spending their precious time putting this together, therefore, being nice to work with is a crucial component in our decision making.
And for those who are interested, here are some stats about the nominations as well:
Thank you again for all who nominated, you made our job superbly tough. If you don't hear from us in the coming weeks then I'm afraid that for this year at least, we're going with some other ideas worth spreading. Please come back and try again next year or attend this years event to get a better flavour of what we're after.