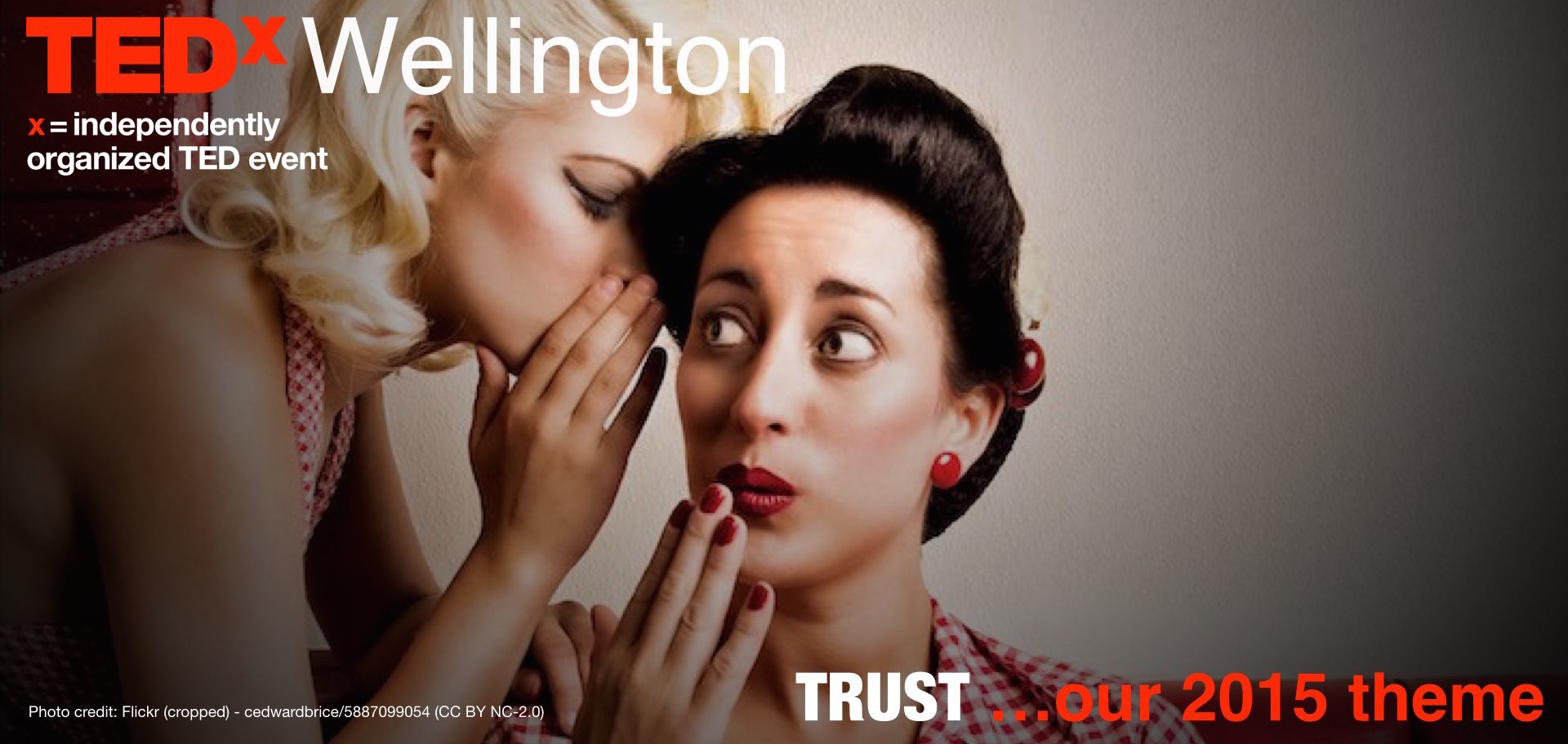 TEDxWellington is back!
We are looking for speakers/performers for our Saturday 21 November 2015 event (see below).
The 2015 theme is trust and it will be an experience that starts with anticipation as many of the event details will be kept a secret, including:
location
speakers / performers
exact number of tickets
programme for the day
breakout session details
All three previous TEDx events have sold out and have been highly successful in delivering an ever increasing quality experience. A legacy that lays the foundations for this year's experimental approach and pushes the boundaries of the traditional TEDx format.
Our key goal for this year's event is to craft deeper participation between the delegates and the ideas worth spreading from the speakers / performers during the day, and then beyond into the wider community of the Wellington region, New Zealand and the world.
The TEDxWellington team is collaborating with an amazing venue to put together a unique experience for TEDx fans in the creative capital once again.
Our approach of keeping many of the key details a secret is a first for any TEDx in the world and will surprise and delight everyone who attends.
UPDATE (27.5.15): Here's some stats from the first 24hours after our announcement: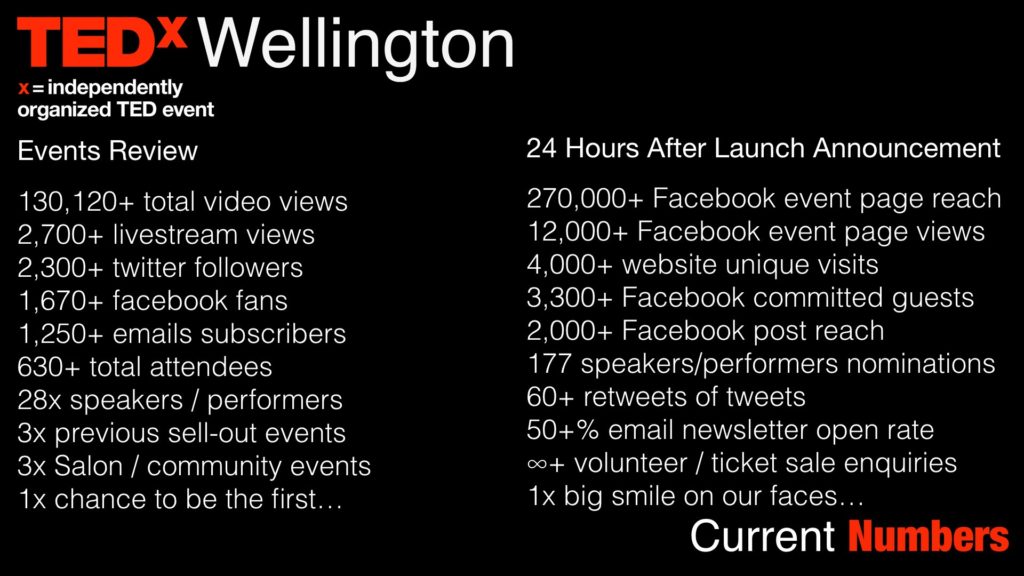 ---
Call for speakers
The deadline to apply is Wednesday 17th June 5pm, and even though our event theme is trust, we're open to ideas worth sharing on other topics.
Here are the guiding principles for choosing speakers / performers as laid down by the mothership of ted.com which we adhere to—please read before completing the form below. You can nominate yourself or someone else—remember, it's the idea we're after, not the speaker. For further inspiration check out last years talks) and we're looking forward to receiving your application:
DEADLINE EXPIRED