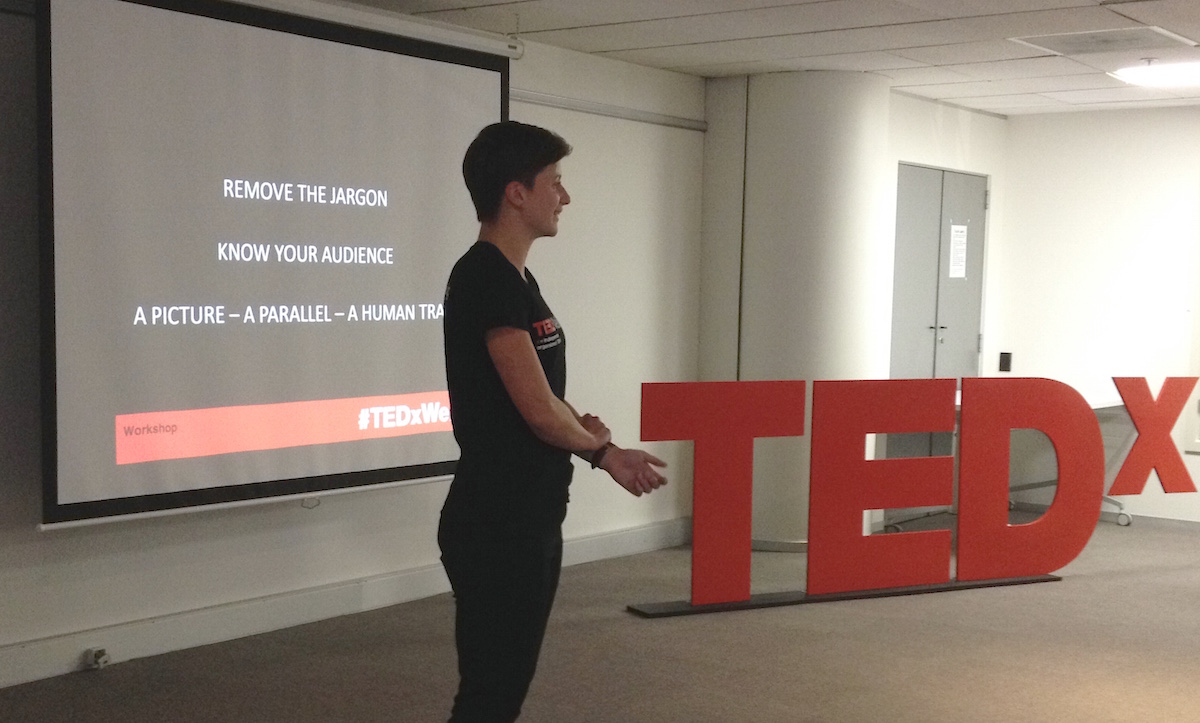 A big thanks to everyone who registered for our Salon event tomorrow—it sold out quickly (8 hours).
If you missed out this time, don't worry as there will be other Salon events this year plus you can also watch out for announcements about the main TEDxWellington event in the coming weeks / months (sign up for updates in the sidebar).
Here's the details:
When: Wednesday 8 April (doors open 5.45pm, event starts 6pm, finished about 8.30pm)
Where: Biz Dojo, 113 Tory St entrance
Cost: Koha* on the door with ticket
*Please note that the event entry is Koha on the door. This will help us cover the cost of the venue and the food we are providing. If you can afford it, $10 per person will help us meet these costs. If you can only give less we understand. Every bit helps as TEDxWellington operates as a non-profit entity.
We're excited that at this Salon event we'll have Anna from PledgeMe (2012 event speaker) giving us an update, along with Fraser and Oliver from Refold NZ (2014 event speakers).
We'll have refreshments from Flight Coffee, Goodbuzz Brewing Co. and pizza from Tommy Millions. Make sure you have a snack beforehand as we'll be eating at around 8pm.
Remember that we'll be watching other TED talks on screen so bring along your glasses if you need them.
Looking forward to seeing you there!