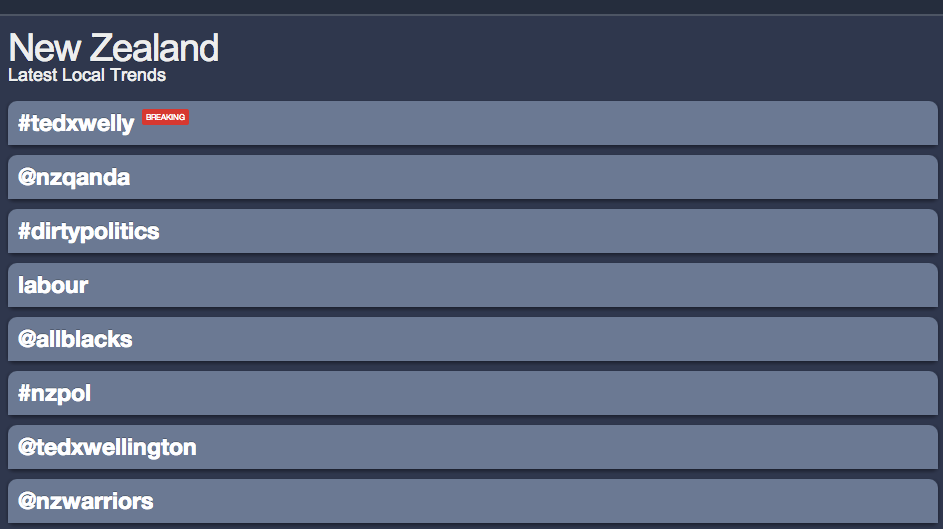 Just sent the following as an email to everyone involved in yesterdays event:
"Nothing great was ever done alone"
Albert Einstein

THANK YOU!

Every single one of you had a role in making 'TEDxWellington 2014: Connecting Hearts & Minds' the success it was.

I'm hoping the reflected thoughts and feelings I have is also keeping you warm today as well.

Whether you were one of the amazing speakers or enthusiastic volunteers, a generous sponsor or supportive partner, a technical or service supplier, a member of the core TEDx organising team or just someone who were asked to be involved by your boss—as a collective, we really did deliver something special yesterday!

THANK YOU, AGAIN!

We'll be in touch soon when the feedback form needs completing and then when the edited videos go online… and probably again in a couple of months to discuss 2015 😉

From me and the rest of the TEDxWellington team, thank you, hugs and deep waist bows!
The only group left to thank is the most important: you the audience.
Whether you were one of the 400 amazing delegates attending or one of the 1,700 folks who tuned into the livestream, with sincerest feelings and humble reverence, thank you!
PS thanks also to everyone for making #TEDxWelly the most tweeted hashtag for most of the afternoon as well!